Interview with Surj Patel and Clare Ryan of GigaOM Events. (Time 25 min.)
Thanks for listening and please subscribe to our podcast. If you're already a regular subscriber, please also write a review. And if you know anyone who produces content for a living, please let them know about "Hacking Media Production."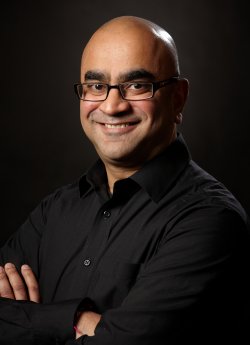 Surj Patel (@surj), VP of Events, and Clare Ryan (@clareangelaryan), Senior Editorial Producer, for GigaOM Events, the event production arm of the media conglomerate GigaOM.
Ryan and Patel are responsible for producing six events every year for GigaOM
On this episode of "Hacking Media Production" they offered up tips on how to pitch them a speaker for any one of their conferences.
Tips on Pitching a Speaker for a Conference
Be genuine – All you need to say is here I am, this is what I've done, and this is what I'm trying to get across.
Story about the product – Can you educate the audience through the story about your product?
Don't be a pure product pitch – While involving your product in the story is great, it must be a story about your product, not a pure product pitch.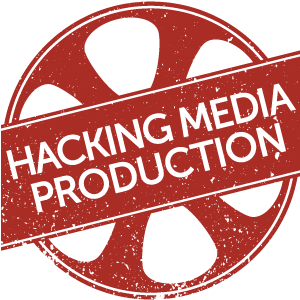 Would people pay for it? – This should be the barometer of whether this is a talk people will want to hear. People are paying for a ticket, so this presentation better be worth their time and money.
Your presentation should not be Googleable – If I can find the same information from your talk in a Google search, then it's not worth presenting, and therefore it's also not worth paying for.
Your presentation should embody thought leadership, not marketing – How can I join/start a conversation that's relevant to this audience?
Deliver an exclusive – Let them know you've got a story and that they're going to get the exclusive.
Your pitch should open up a dialogue – You're not looking to close the deal on the opening pitch. You want to give enough information to start a dialogue. That's what Patel is looking for. They get about 400 pitches for every event, and they actually read every one. If your pitch is something they don't want to have a conversation about, then you've lost. Don't begin your pitch by saying, "Can we just get on the phone and discuss?" They simply don't have the time. They'll want to have the call with you if you make an intriguing pitch via email.
Write a custom pitch specifically for the event – Patel and Ryan said they gets tons of copy and paste pitches that are just horrible.
Don't say you've done this presentation before – You might think it's advantageous to let them know that you've done this presentation before in front of a dozen different audiences. Unfortunately, that's exactly what they don't want to hear.
A presentation video is not necessary – That can be helpful, but not vital. They can tell a lot from a phone call whether or not the person can present. Also, chances are they'll have some experience presenting before. If they're not a good presenter, but they have a really good story to tell, Patel said they'll go out of their way to make it work for them by either giving them a moderator to bring the story out of them or put them on a panel.
Do follow up – If you received a rejection, don't follow up unless you're coming back with a brand new pitch. But if you haven't heard anything it's perfectly OK to follow up.
Don't try to buy them off – While other conferences have "pay to play" presenters, GigaOM Events has a severe church/state division between sponsors and presenters. A sponsorship won't buy you a slot on stage.
Don't be vague – If you're attitude is we're great and should be on stage, you're not going to get too far.
Your story should improve on the present – A story should tell a tale of innovation or creating a better future.
Don't just cloud-enable your presentation – See a lot of stuff going to "the cloud" and that doesn't necessarily make your story any more interesting.
Do your homework by attending their events – If you've gone to previous GigaOM events, you'll have a feel for the editorial. Referencing something they did at a previous event and how your idea would be similarly appropriate is a very good selling point.
Put the conference name in the subject of the email – This shows that it's not a mass mailed email. Plus, it really shows you're thinking specifically about a specific conference that this speaker would be appropriate for.
More on "Hacking Media Production"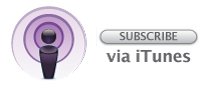 Thanks for supporting the show. Please subscribe to "Hacking Media Production" on iTunes, write a review, check out past episodes, and if you have any friends that make content for a living, please tell them to listen to the "Hacking Media Production" podcast. Thanks.
Creative Commons photo attribution to Steve Rhodes. Permission to post photo by Pinar Ozger of Alfred Spector granted by GigaOM Events.