Interview with Ed O'Keefe, Editor-in-Chief of NowThis News (Time: 28 min.)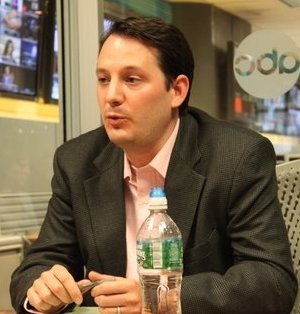 Ed O'Keefe (@nowthisnews) spent twelve years working in network television with ABC News. Last year, the seasoned journalist joined NowThis News, a privately-funded news channel designed specifically for a mobile and social audience (Download the NowThis News app from the Apple iTunes store or the Google Play store).
While the network is working towards this mobile-specific goal, its primary viewing is via the "traditional" Web on desktop and laptop PCs. That accounts for 70 percent of all traffic. Most of that traffic is driven through syndication and distribution partners. Since the network's launch in September 2012 until April, 2013, NowThis News has garnered 20 million video views.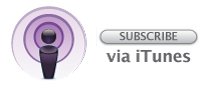 O'Keefe and I chatted about the launch of the new network and what it means to produce video for a mobile and social audience. Here's his advice.
Tips for making video for a mobile and social audience
Pre-roll video ads don't work on mobile: Currently, there are no advertisements on NowThis News, mostly because the accepted standard of pre-roll video ads are too long for mobile's short-form video content. If you've got a 45 second story and your pre-roll is 15 or 30 seconds long, it's simply too much for the immediacy demanded from mobile video viewing. While O'Keefe doesn't know what the answer is to the future of mobile advertising, he's hoping that advertisers can create ads or content that is as compelling as the content NowThis News creates.

Observe the principles of storytelling: One principle of mobile video that's not different from any other type of video is you need to tell a good story. That's possible even with a 30-second video. We see it all the time with great advertising.
User awareness is paramount in production: Users are interacting with your content on a second-by-second basis. Respect the user's time and the platform they're watching the video. Think about where they are, such as standing in line at the grocery store or walking in between meetings. Or, as I discovered years ago for research I did for MediaFLO, they're watching that video at home. Most people think that's odd since there's usually a much larger screen in the home than your mobile phone. That's true, but probably not in the bathroom where most video viewing happens. Users could also be having a more lean back experience on a tablet at night.
Lead the video with the most critical elements: Deliver on the promise of the headline immediately. If you don't deliver this in the first four or five seconds of the video, you will lose the viewer. This is what a millennial audience wants.
Skew for a younger audience: After a lot of research they are definitely reaching an extremely young audience (average age 26) which is the opposite of traditional TV news which skews very old. As a result, the look and feel of their videos is more akin to MTV-style reporting than traditional news outlets.
Keep it short: If you want to maintain a fast production process you need to keep the pieces short. While they have some feature pieces, the majority of their news pieces are :35 to :70 seconds long.
Break complex down into the simple: This is one of their most popular news brand features. They'll take incredibly complex issues, look at the very core elements that make up the story, and just deliver that information. This is unlike 24-hour news media which must deliver an endless stream of information, often trying to fill hours of time. O'Keefe has the complete opposite problem. He's trying to boil everything down to its core essentials and not waste a single moment of the user's time. These complex-made-simple videos are consistently their most shared videos.
Recognize your place in the panoply of information: Understand that you're one news source of many. You could be 1 of 25 that are looked at in a single day. Your goal is to create your unique voice and establish your purpose in that panoply of news and information.
Use different approaches on the various social networks: Viewers via Facebook, Twitter, or other social networks want to receive and consume content in different ways. You need to respect the time and place that you're trying to reach your audience. For example, NowThis News put together a good piece about the Boston bombings that broke down just the essentials of what was happening. But the video they created wasn't going to play on Facebook because people who were checking their stream in the morning were just looking at social updates. These people don't have time to invest in a video that takes 135 seconds to watch. To reach that Facebook audience NowThis News used all the same information that was in the video and created an infographic. The same information got to their audience, but it was just presented it in a different and quicker way. That infographic had tens of thousands of shares and that in turn made the video very popular.
"You can't just throw the video in their face and say, 'I swear to you it's good content, please watch.' We had to respect the platform and the audience on that particular social media outlet," said O'Keefe.
While NowThis News' core content property is video, they generate a lot of social-only content that never becomes a video, but helps in the distribution and sharing via social platforms.
Sometimes you can let the raw video stand by itself: Often they'll post a raw piece of video that needs no contextualization. This is a tough decision for a news outlet that thinks they need to stamp their editorial brand on everything. This is not always necessary as we've seen with the success of viral videos that often just catch "moments." If NowThis News has a raw piece of video that speaks for itself, they'll often just put it out there with just a title and a NowThis News bug. If the piece turns out to be really popular then they'll often do multiple forms of that same video, one of which might be a follow up with some context.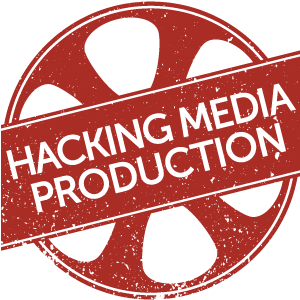 Be prepared and be nimble: While they have editorial meetings to set their course for the day, NowThis News understands they need to be ready to pivot multiple times throughout the day.
Always be in production: There's maybe four hours during the week there isn't a presence in the studio. In a normal production process they have three to five pieces already in the queue for the morning rush. In a single day they'll produce 18 to 25 pieces. While most of their videos are rapid fire, spinning pieces off the news of the day, they do longer form pieces where they send shooters and VJs on location. For example, NowThis News had staff on the ground covering the Boston bombings.
Connect with "Hacking Media Production"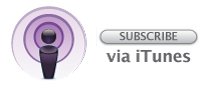 Thanks for supporting the show. Please subscribe to "Hacking Media Production" on iTunes, write a review, check out past episodes, and if you have any friends that make content for a living, please tell them to listen to the "Hacking Media Production" podcast. Thanks.