Your customers know so much about you and your business. The only reason you don't know about it is you're not talking to them. At the Get Satisfaction party during the Dreamforce conference in San Francisco, I asked partygoers, "What's the most unexpected benefit you received from a customer conversation?"
Watch and ask yourself, "Have you experienced the same yourself?" If not then you're probably not talking to your customers enough. Why don't you give them a call?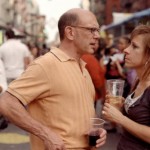 Creative Commons photo attribution to dtanist.