What's involved in doing PR for startups?
That was the very topic du jour at the panel discussion "PR for Startups and Small Business" produced by PR Summit Chat, held just last night in San Francisco. I was the moderator, and on the panel were:
Here are 11 tips that came out of the discussion:
PR Tip #1: Are you ready?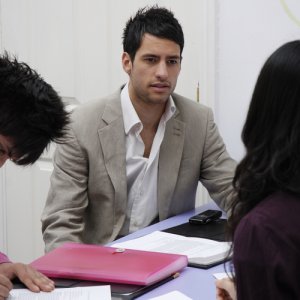 There are so many questions you have to ask yourself before you talk to a PR professional. Make sure you can answer the questions, "Are you original and unique" and "Are you ready to actually work with a PR professional?" A good PR professional won't just take you on just for the money. They want to take on a client they can succeed with. They don't want to fail either.
You have to be mature enough as a business to handle public scrutiny. So don't choose PR until you're ready. Don't overreach. Be realistic.
PR Tip #2: Find PR pros through your peers, competitors, and journalists
I'm constantly asked for recommendations of PR professionals. The way most of us discover great trusted talent is to talk to our peers. That's the obvious first step, but if you're impressed with how the press is handling one of your competitors, call them up directly and ask who their PR firm is, or you can find that at the bottom of any of their press releases on their website. Call the PR firm directly and explain who you are and don't pitch yourself to them (that would be a conflict of interest), but ask for a referral of another PR firm. Even better, talk to a journalist you respect, and ask them for a referral. They'll tell you the people they actually listen to, which is a great barometer of the type of PR professional you'll want.
PR Tip #3: What press do you want to reach and when?
A strategy of "We want to be in Mashable and Techcrunch" is not a strategy. There are times in the cycle of your business that you'll want to talk to the press and the press will want to hear from you. For example, when you've got a funding round, sites such as VentureBeat and GigaOM will want to hear from you.
PR Tip #4: What audiences do you want to reach?
PR agencies have specialties in certain areas. You'll want to choose an agency or individual that has experience in that area, and most importantly can prove it to you.
PR Tip #5: Test your idea out
Before you formally interview with a PR firm, tell your story to journalists and other PR reps who have a lot of experience in your industry. Couch it with a "I'm not pitching you, I'm just telling you to get your feedback." Listen and refine your story. This will get you better prepared to work with a PR agency.
PR Tip #6: Showcase the people in your company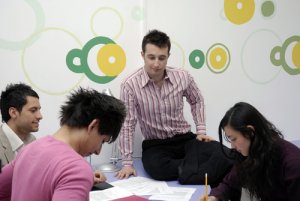 Everyone on the panel talked about the importance of the people within your company. Tell the stories of their background and what got them to the point of creating this startup. If the founder isn't dynamic, find the members who do have great stories to tell. These are the kinds of tales journalists love to hear.
PR Tip #7: Ambush a trend
If you see something happening in the news or a big movement happening, and you can be at the forefront of it, then jump on the opportunity. You can ride that wave of public interest. I wrote about this at great length on Mashable in the article, "Trending Topics: 5 Ways Companies Used News Trends for Business Success."
It doesn't always have to be part of a larger corporate strategy. You could just have a great point to make on a story that happens to be in the news. If your company's CEO can speak on that topic, then you need to pitch him immediately. Don't wait. If the story is breaking at 8am then you need to pitch that your CEO is available for an interview on the topic right away.
PR Tip #8: Customer stories only go so far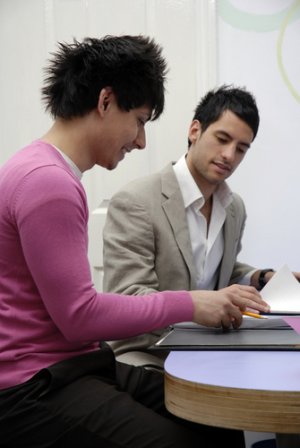 I pushed the panel to answer the question, "Don't you want to pitch a story of a customer using the product?" I was surprised to discover that's not that big a deal. While it's nice to have a customer case study, that can't be the entire story. It's not enough. There needs to be something more.
PR Tip #9: Collaborate with another (bigger) company
A bigger company that's been in the game longer than you, and they're bigger than you, can give you an exponential effect on your PR efforts. Look for partnership opportunities with different aspects of your product.
PR Tip #10: Publish yourself
I wrote an article entitled, "Why Corporate Blogging is Like Selling Uncut Cocaine" where I argued given the ease of self-publishing and distribution, the PR process can be damaging. The process of PR is flawed in that every point of communications your story is "cut" thereby diminishing its purity. A company tells its story to a PR rep (-CUT-). The PR rep then tells that story to a journalist (-CUT-). The journalist then writes the story (-CUT-). Conversely, the company could create its own blog, publish its own stories, and often the journalist will see the story exactly the way you want it represented. And if they want to refer to it they don't need to go to their memory, they can pull specific quotes.
Another tactic is to guest blog on another more popular site. While this will get you phenomenal recognition, you can't actually sell your company in a guest/contributed post. You have to talk about an industry issue that doesn't come off as you pitching the company.
PR Tip #11: Don't do it alone
Messaging and positioning is an art. Unless your previous work was working in a communications firm, you simply haven't done it enough, and you need a communications firm to walk you through the process of communicating with an audience and the press.
Your advice?
What's your advice for startup PR? If you're in a startup, or done PR for startups, I'm sure you've got plenty of experiential tales. Please share them here in the comments.
Stock photos courtesy of Shutterstock.