This article was originally a report published for Intertainment Media's Ingaged Blog, makers and distributors of the KNCTR and Ortsbo.
With the advent of social media, we have seen consumers wield enormous power over corporations. It scares the crap out of businesses and consumers are loving this ability to make or break businesses through their reviews. Reviews on Yelp, Amazon, and iTunes are the new form of trusted marketing. Reviews in aggregate always have impact, and sometimes individual reviews do too.
If you ever talk to a retailer about Yelp they'll shake their head not knowing how to respond. The service has been both a boon and bane as they complain many good legitimate reviews get deleted and bad reviews that are blatantly untrue are left published. Yelp has been adamant about controlling the quality of its reviews and the secrecy of its formula. But as good as Yelp is they can't always be sure that they're not keeping in bogus reviews and deleting valid ones.
I think it's wonderful that consumers have the ability to promote and trash products and services they love and hate. The problem is the power is getting a little to their head. That's why there needs to be more tools for businesses to officially reply to user reviews. To either thank publicly or defend an accusation.
The ability to respond to reviews
We already have some ways to respond, as Yelp provides advice on how to answer user reviews, Amazon allows for official comments on reviews, and now Google has made it possible for developers to respond directly to reviews in Google Play which is enormously helpful for app developers. Many app users will use the review space to report a bug or complain about a feature. Now Android developers will be able to answer their concerns. Unfortunately for iOS developers, there's still no way to respond.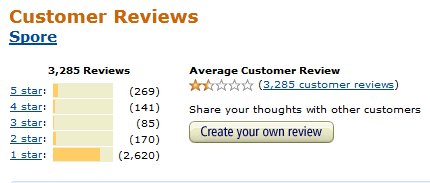 Even if there's no way to respond officially through the channels where the review is posted, there are ways to do it publicly via your own channels. This is critical should a single review could be so damaging that it blows up across the entire social mediasphere. There's a famous case of this where a woman complained that her child was taken away by TSA agents at the airport. She wrote about it on her blog and the TSA responded quickly by posting a response on their blog along with a video showing that the woman was never separated from her child (read: "A Great Quick Appropriate Response to Blogger Outrage").
Consumers must be held to the same high standard that businesses are held
In the case of the woman attacking the TSA, her reputation was severely damaged as her lie was exposed. The TSA was in a unique position in that it had video evidence, which is rarely the case for other negative reviews.
Here's some advice to respond to negative reviews online.
Responses shouldn't have to be published in a space that's not connected to the actual review. We need more tools in the areas where reviews are published that allow a business to give an appropriate response. Not only do organizations need a way to reply back to false accusations, but consumers need to realize there will be repercussions for their accusations. Just as a business can be reprimanded for false advertising, user reviews must be held to the same standard. There have been attempts to sue for slander and libel, but it's more aggravation than it's worth.
The handful of business owners who have pursued the "nuclear option" of suing someone over a negative reviewer have met with little success, high legal bills, and a lot more attention focused on the negative review than they originally bargained for.
If upon leaving a review the reviewer understands that the developer or business will have a chance to respond, they will think twice about what they write. If they truly have a grievance, let them right the review. And when they do leave that review businesses will be able to explain their side of the story. Currently user reviews only tell one side of the story. We need to hear the other side.
Creative Commons photo attribution to unnormalized.