Press PLAY to listen to the 22 minute episode of "Hacking Media Production."

In this episode of the "Hacking Media Production" podcast, we talk about good and bad pitches with TIME Magazine's Editor at Large, Harry McCracken (@HarryMcCracken), founder of the Technologizer blog and former Editor in Chief of PC World magazine.
Thanks for listening and please subscribe to our podcast. If you're already a regular subscriber, please also write a review. And if you know anyone who produces content for a living, please let them know about "Hacking Media Production."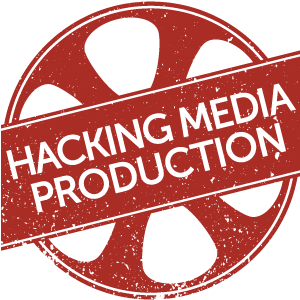 A few weeks ago Harry McCracken started a project on his Facebook page where he was publishing and exposing laughably bad pitches. He would paste a snippet and make a silly or snarky comment about how off target or inappropriate the pitch was. While not eager to expose or ridicule the author, the purpose of the exercise is to get a few laughs, commentary, and hopefully guide others through better pitching because he gets plenty of good pitches and he doesn't want people to stop pitching him.
Listen to the show above and read below some of the highlights of our discussion.
What makes a bad pitch
Poor targeting: The most common theme of bad pitches is they're poorly targeted. If you look at just the headlines of McCracken's last 25 articles, you'll get a pretty good idea what his beat is. It's personal technology.
Attempting to be clever: "If the news is interesting and it's what I want to write about, it will succeed in what you're trying to pitch. If the news is not interesting to me, you can't dress it up. Being clever doesn't help," said McCracken.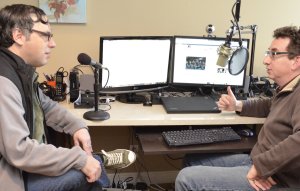 Launching into background of the industry: Poor pitches never start "My client, X Corporation is about to announce Y on date Z." They start with giving me a background of the issue, or they try to describe a trend. Or they suggest a topic roundup and other companies I should start writing about. He gets 100 pitches a day. "The less reading I have to do to get to the point, the better," said McCracken. "If you're trying to pitch a gadget for the car, you should not start talking about Henry Ford."
Subject line is irrelevant: In McCracken's email inbox he can only see the first half of the subject line. So if he can't see what he needs to know in that first half he will delete it without reading it.
Body copy takes too long to get to the point: You have to get to the point quickly as possible.
Lack of prior relationship: While he can't get back to everyone he's not using, for people who aren't completely irrelevant, he will get back to them with some feedback as to where he stands on such a story.
Opening with an icebreaker line: Don't be so chummy with someone you don't know. McCracken gets those styles of pitches, and the first sentence has nothing to do with the pitch. It's often something like "Happy Friday" or "How was your weekend?" or "Are you excited about the Super Bowl?" FYI, McCracken doesn't care about the Super Bowl even if his home team the San Francisco 49ers are in it.
A disingenuous compliment: Complimenting the journalist has been ruined, said McCracken. Even when the pitch references a past article, he thinks it's disingenuous. To McCracken, these pitches that include compliments look like they have a database where they just took his last article and mail merged it in.
Carpet bombing: Don't send the same pitch to every journalist on every beat imaginable.
Silly mistakes: A good number of bad pitches can sometimes start as good pitches but fail because of some silly mistakes. For example, a meaningful number of pitches call him something other than Harry. One called him Allison, and another Ed.
What should be in a good pitch
Pitch something relevant: For McCracken it's personal technology. As long as it's in that category, a mass mailing might be OK.
Subject line should be clear and simple: For his tech press releases, a headline that just says a client is announcing a product on a certain date is perfect. Often McCracken will see subject lines that have nothing to do with the pitch. For example, he'll get pitches that say, "Here's news you can use." If it's a useless headline he won't even open it.
Past success with the journalist definitely helps: If he's worked with someone in the past, he'll give more attention to them.
Pitch should be something new: It must be news. That's key, but not always. For example, he'll do the 50 best iPhone apps of the year.  It's OK to have in the headline, "For your next iPhone apps roundup article." Keep in mind that if he doesn't write about something now, he may write about it eventually.
Mass mailing without personalization is often preferable: Mass mailing with personalization often comes off as weird. If it's mass mailing McCracken is not offended by lack of personalization. Cut to the chase. Don't ask him how he's doing or give him a history of the industry.
Just the facts and links to photos: Here's the news. Here's when it's coming out. Here's the price of the product. Here's a link for photos of the product. That's much better than attachments because his company's spam filter will often reject attachments. Afterwards, a tiny bit of context is OK especially if it's a brand new company.
Be creative in what you're offering: "Don't be creative about how you package the pitch. Be creative about the news you're trying to pitch," said McCracken. One kind of creativity that does work is if you can offer him news that intrigues him and do something he wouldn't normally do. For example, McCracken writes about Facebook all the time. Facebook suggested he come to their new campus and walk around there and hang out there and do a story about the Facebook campus which was originally the Sun Microsystems campus. It made for a really good story.
Connect with Harry McCracken and "Hacking Media Production"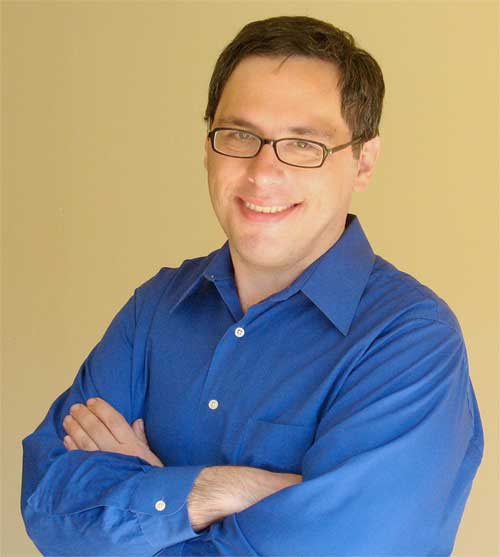 McCracken can be found:
On Twitter @HarryMcCracken
On Facebook where you can follow and read his collection of bad pitches.
His articles on TIME Tech under the Technologizer brand. And here are three of McCracken's favorite articles: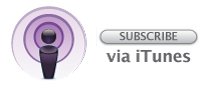 Thanks for supporting the show. Please subscribe to "Hacking Media Production" on iTunes, write a review, check out past episodes, and if you have any friends that make content for a living, please tell them to listen to the "Hacking Media Production" podcast. Thanks.