Interview with Will Rogers (Time 26 min) CEO of Rooftop Media about how they produce their Internet video show, Broken News Daily, in just two hours every day.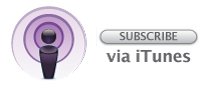 I met Will Rogers (@will_rogers) about six years ago when I was first starting my business, Spark Media Solutions. He had recently started Rooftop Media and its flagship channel, Rooftop Comedy (@rooftopcomedy). The premise of his business was that there were a huge number of live performances all over the world happening at any given time. If they could capture those performances, pull out the best parts, and link it to a database with lots of metadata they would have this powerful entertainment database where they could call up content on any conceivable subject or possibly any brand. This database continues to grow with more than 10,000 hours of broadcast quality video comedy performances. They were originally a destination site, but now they've made their content available on other more popular destination sites such as Yahoo!, MSNBC, and even broadcast stations such as Comedy Central.
Rogers' newest venture is creating daily comedy video programming with fellow media partners such as Yahoo! Their first program, Broken News Daily, is a 2-minute news-style comedy video that reviews one weird news story of the day. The episodes generated huge traffic (15 to 20 million video viewers on a monthly basis) and hundreds if not thousands of comments per video. What's most impressive is they're able to produce the show from concept to publication in less than two hours.
Seeing the opportunity for daily comedy video programming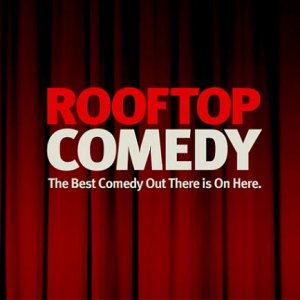 The traditional editorial demand for content – The idea for "Broken News Daily" sprung out of seeing how the traditional editorial content cycle worked. Even though we're in a 24-hour Internet content consumption pattern, content is still predominantly being produced 9-5 Monday to Friday. People who want to see more content simply have to come back the next day. While he's successfully producing one show a day with plans for more, Rogers' ultimate goal is to create the CNN for comedy, an always-on 24 hour comedic news desk
Must have nimble production processes – If you want to feed the 24-hour demand you need to be able to produce content quickly.
Have access to talent – Rooftop Comedy has a database of more than 6,500 comedic talents (writers, performers, and producers) all around the world that they can draw on to help them produce this comedy content.
Beat out the competition – If they can develop a quick enough production process, they'll be able to push out funny stories to their audience before their competition can even think of a story to produce. Just being the first to deliver the story to the public as both news and comedy is a huge advantage in terms of traffic.
Produce content that lives past today – While the majority of the popular daily video segments are based on the day's news, they lose their value after 24 hours. Weird news actually has some legs and can generate views well beyond the day it's posted.
How to quickly create a daily comedy video segment
STEP 1 – Source stories: Let comedians based on the east coast conduct the early morning searching and provide a list of stories that would be valuable for the show. Criteria is it has to be weird and there also must be pictures and/or video so that they can tell the story. The west coast team sees those stories between 8am and 9am.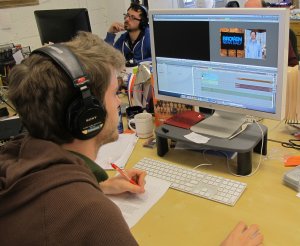 STEP 2 – Pitch to partner: West coast team takes those ideas and pitches them to Yahoo! whose editorial team reviews the ideas and comes back with an assignment for the Rooftop Comedy team to produce.
STEP 3 – Pull together the assets: Pull in the videos and prepare all the images that will appear in the over the shoulder graphics.
STEP 4 – Script is prepared: Two different writers work on the script, sometimes generating separate scripts. The script or scripts are then managed by an editor.
STEP 5 – Shoot video: Rooftop has an always ready green screen room with lights, camera, and a teleprompter which is really just a prompter application on an iPad that's attached to the camera.
STEP 6 – Post production: The show has a template. The editor simply needs to drop the host video into the template along with all the assets that were previously gathered. After he's done the show goes to Yahoo! for publication. From step 2-6, the entire process takes 90 to 120 minutes.
More from Rooftop Media
About five people touch this product in that two hour production period. Although none of them are actually spending a full two hours working on it. So they all have bandwidth to handle many more shows which is exactly what Rooftop Media is doing. Their newest show is called QuickFix. Check out a couple of those episodes (New Meme Inspired by Star Wars, National Laughing Championships).
If you want even more from Rooftop Media, check out these shows:
Connect with "Hacking Media Production"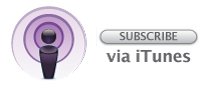 Thanks for supporting the show. Please subscribe to "Hacking Media Production" on iTunes, write a review, check out past episodes, and if you have any friends that make content for a living, please tell them to listen to the "Hacking Media Production" podcast. Thanks.