Interview with Shel Holtz (Time 22 min.).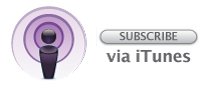 Shel Holtz (@holtz) is the founder of Holtz Communication + Technology and a frequent speaker who I've interviewed many times on camera at trade shows and conferences. Holtz also has a super popular podcast he's been producing since 2005 entitled "For Immediate Release." Holtz researches all aspects of media and communications, and one area that's become of particular interest is that of using fiction to tell corporate stories. Outside a coffee house in San Francisco, the two of us talked about when and why you would want to use fiction in your content marketing efforts.
When to use fiction for content marketing
Presenting dry research work: Research papers can be dry, boring, and full of technical information that would make no sense or be of any interest to the average lay person. If you want to get your information across to a wider audience, you'll need to tell a story around that information to make it more digestible and understandable. For more, read "How Researchers are Using Fiction to Make Reports More Accessible to the Public." Can be presented in any format, even a novel or a movie.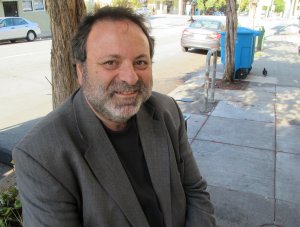 Too many small stories: In some cases, you may have tons of stories, but each one is far too small to publish as a full story. The better tale to tell would be an amalgamation of all of their stories. Holtz said this is common with non profits that have far too many small stories. Publishing all those stories is far too costly, and people won't read or view that many stories. They just want one.
No customer has fully taken the user path: If there's a full path users can take with your product and you don't have one customer that's done the full path, it's better to tell one story of a fictional character that takes the full path than multiple stories of partial paths.
Training materials: Training videos and articles are an extremely common way to use fiction in your content marketing efforts. Create a fake personality that has a certain issue and build the course around that person. Your audience will be able to relate.
True information is far too sensitive for release: If you work in government, security, or the medical profession, getting true case studies is a more difficult path because of information sensitivity issues. If you work in one of these industries, you can still tell stories as a creative amalgamation of your clients. For example, Gene Kim, the founder of Tripwire, a client of Spark Media Solutions, co-wrote a novel about the operations of a secure IT organization entitled "The Phoenix Project: A Novel About IT, DevOps, and Helping Your Business Win." Even Tom Clancy's book, "The Hunt for Red October" was an example of using fiction to talk about all the cool new technology that was being put into submarines, said Holtz.
People unwilling to share their story: Similar to the above, but sometimes people aren't willing to be interviewed for health or political reasons. You can still tell their story in a fictionalized way.
First person experience of someone else's world: Through gaming and virtual environments you can make the user experience the story themselves so it becomes a more visceral experience. For example, a non-profit organization helped others truly understand the issues of schizophrenia by creating an interactive space in Second Life. Users placed a badge on their virtual character and could then walk through a space experiencing what it would be like to be schizophrenic. Similarly, Holtz mentioned an alternative reality game called "World without Oil" where you have to manage lack of oil supply across a community. You're learning what a global oil shortage experience would be like.
Considerations for applying fiction to content marketing
Traditional storytelling still applies: You start with circumstances as normal. Something happens that thrusts them into circumstances they have to follow. This process follows a typical hero's journey where you're following your character(s) as they make choices as to which path to follow.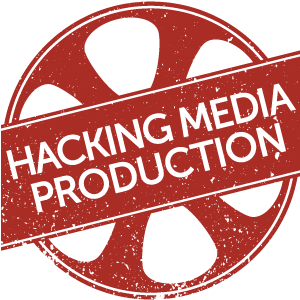 Create a character rather than try to relate to the viewer: If you're trying to relate to your audience, it's hard to constantly get agreement with "does this happen to you" type questions. Instead, if you create a character for which they have certain issues and problems, it's better for everyone to build a relationship with that character even if all their issues don't map 1-to-1 with the viewer's issues.
Limit character development: The medium, the message, and audience will dictate how much back story you give to your character. For example, a quick explainer video for a small business audience could just have a simple character that's introduced as "Here's Suzy. She owns a bakery." That would be enough. But for a novel, like Kim's mentioned previously, that would require substantial character development.
Connect with "Hacking Media Production"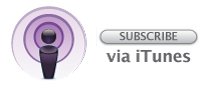 Thanks for supporting the show. Please subscribe to "Hacking Media Production" on iTunes, write a review, check out past episodes, and if you have any friends that make content for a living, please tell them to listen to the "Hacking Media Production" podcast. Thanks.

Top photo is cover of "The Phoenix Project" book.