Susan Bratton is rather impressive media mogul. She started a site called Personal Life Media which is a collection of blogs and podcasts covering personal issues from health, money, personal business, beauty, dating, and sex. I was so impressed with her work that I've twice asked to interview her for both my former podcast, "Be the Voice" and for my series, "Making Money from Podcasting."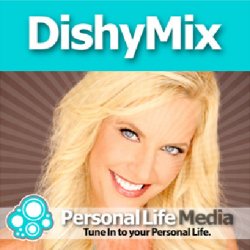 Her podcast/blog, "DishyMix" is the flagship show and I've been a fan of the show and her for quite some time. Just a week ago I got a chance to be on her show, this time to talk about my business, Spark Media Solutions. And specifically, what we do reporting at live events. How we help companies get in the center of a hot issue in their industry by connecting with influencers and reporting on the issue.
Want to do the same for your company? You don't necessarily need Spark Media Solutions to pull it off. Listen to the 31 minute interview for tips on how to turn your company into a leading industry voice.
And here's the Tripwire case study that I referred to in the interview.