Interview with Ubergizmo co-founders Eliane Fiolet and Hubert Nguyen. (Time 32 min)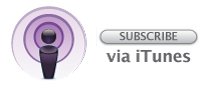 At the beginning of every year, Eliane Fiolet (@elianefiolet) and Hubert Nguyen (@hubertnguyen) descend on the Consumer Electronics Show in Las Vegas, a.k.a. CES, with a huge job, to publish an average of 100 blog posts a day on their gadget review and tech news site, Ubergizmo (@ubergizmo). While they cover lots of other big tech events such as CeBIT and

Mobile World Congress, CES is a huge project for their site because it's the launching pad for so many consumer tech products. Ubergizmo's editorial mandate is to deliver the latest news on tech products as they're released. That's why being at CES and releasing stories as fast as possible, especially on the first day of the show, when most of the announcements are made, is critical.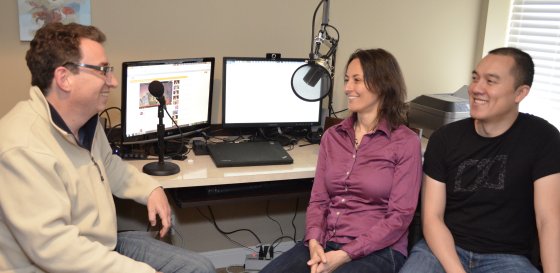 Fiolet and Nguyen came to the Hacking Media Production studio for an interview and we discussed how they pulled off this unbelievable feat every year.
How to publish 100 blog posts in one day
Have a support staff back at the office: While Fiolet and Nguyen are on the ground gathering all the information for the blog posts, they have a four-person staff at their respective office locations gathering all their content and publishing the blog posts. They used to do it with only two support staff, but now with four they can do some more in depth coverage.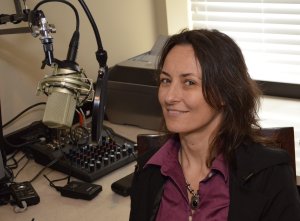 Volume dictated by audience demand: They know that their audience expects coverage of as many new announcements as possible at CES. That pressure combined with publishing it before their competitors is critical as well.
Get information from manufacturers they regularly cover in advance: One way to publish 100 posts a day is to start writing them before the show. So they reach out to manufacturers to get embargoed information.
Pre-write embargoed content off the blog: It's really easy to accidentally hit the "Publish" button. To avoid this easy to make mistake, the Ubergizmo team writes all their embargoed articles off the blog and in Google Documents, coordinated with spreadsheets. They have a really good relationship with many manufacturers and it's really important to not break embargoes if they want to continue getting future embargoed stories. It's all based on trust and they don't want to lose that.
Bring two of everything: Quoting NASA, Nguyen said, "If you don't have two, you have nothing." Having a backup is critical when things fail. Nguyen and Fiolet bring an extra laptop computer, two cameras, and lots of extra batteries for their phones and cameras.
Roll your equipment: Fiolet doesn't carry her 17 lbs. of equipment on her back. She drags it around in a rolling suitcase so as not to abuse her back as she's traveling on the floor for hours.
Divide and conquer: When Fiolet and Nguyen are on the show floor they divide responsibilities in terms of press conferences and what halls to hit. They have a list of products they want to cover in a shared document. As they hit each one they cross it off of their list so the other one knows.
Let mission control plan the route: Their team in their respective offices are looking at the map and they'll help Fiolet and Nguyen plan a route on the show floor. "CES is all about working less and less," said Nguyen.
Use real-time quick communications: The team uses the push-to-talk messaging application Voxer to quickly connect with each other. They also use Google Documents to share more detailed information.
Find the person who knows the product: While a PR person is helpful in directing you to the right people, ideally you just want to find the one person who knows the product really well because they can burn through all the features for you in less than two minutes and that's great for video.
Zero post production video: The Start and Stop button should be the only amount of video production that you do. "Start, stop, upload," said Fiolet.
Share photos via DropBox: Images are automatically seen by their team the moment they're uploaded.
Take advantage of bandwidth in the press room when you can: If the press room is close by, use it to upload all the media. Otherwise, it won't be worth the trek.
Upload when in transit: As you're walking from one booth to the next, use that time to upload.
Voice is the fastest way to communicate text content: Instead of sitting down to email something to a team member, they'll just call and explain about some product they just checked out.
Take a picture of the specs: For accurate transmission of technical information, photograph the specs in the booth or sometimes you can find the information online on official documents on the manufacturer's site.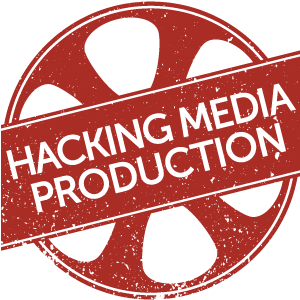 The reason you're at the event is to get the experiential story: The core of their reporting is holding the device in hand and getting the feel for it.
Ask market comparison questions: Fiolet and Nguyen ask standard questions such as, "What features or software does this device have that the others don't have?"
Don't expect to get much sleep: Fiolet and Nguyen get zero sleep the first night at CES and then increase it by one hour each day they're there.
Stay in a hotel with great Internet connectivity: In Las Vegas, Nguyen and Fiolet have stayed in the Venetian and the Bellagio, both of which have delivered good Internet connectivity. I was just recently at the MGM in Las Vegas and their connectivity has improved dramatically. Call beforehand and check. The connectivity issue changes year by year.
Get in line early for press announcements: For certain press announcements at CES, you have to get in line 45 minutes early if you want to get in and get up close to get photos of the products.
Coordinate who's writing what story: Early on they had no coordination and often two people were writing the same story and trying to submit it. It was a complete mess. Now they have spreadsheets to indicate who's writing what story.
Connect with "Hacking Media Production"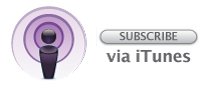 Thanks for supporting the show. Please subscribe to "Hacking Media Production" on iTunes, write a review, check out past episodes, and if you have any friends that make content for a living, please tell them to  listen to the "Hacking Media Production" podcast. Thanks.