I have a newsletter, Spark Notes*, that I use to market my business. We work on it pretty hard, include funny stuff, interesting tidbits, articles, and videos about media, technology, and marketing our readers find valuable. Or at least I hope they do. I also know that if someone doesn't want to receive one of my emails, I should stop sending it to them. That's why I chose an email marketing tool,  that has an "unsubscribe" button that actually works. In fact, I've used three email marketing tools, and all three of them have really useful "unsubscribe" buttons. Similarly, I've also been on many mailing lists where I've unsubscribed and just like the button says, I was unsubscribed. I never received another email.
That's not been the case with my subscription to Hilton Hotels' email marketing program. I've done a lot of unsubscribing and communicating with their staff, and yet I still receive emails.
Last Sunday I received a Hilton marketing email and I decided to unsubscribe. I then received another email. So I unsubscribed from that. I received another. And I unsubscribed from that one too. And yet another, I unsusbscribed from that.
Hey @HiltonHotels, what's the magical # of unsubscribes to get off of your mailing list? I'm currently at 4.

— David Spark (@dspark) October 21, 2013
Right after sending that tweet, I received yet another marketing email, so I sent a follow up tweet:
@HiltonHotels I'm sorry, make that five unsubscribes. And yes, I've selected the option to unsubscribe from everything.

— David Spark (@dspark) October 21, 2013
In three days, I received five emails from Hilton and I unsubscribed five times. Luckily after the first Tweet I got a request to email them directly. I did and they said they would take care of it and to allow up to 48 hours. I was told to forward any additional emails I get from them. At 40 hours I got another email. So I asked them why they couldn't stop them immediately. The Hilton rep said that sometimes they're queued up and it can take up to a week. If I receive any more, forward them.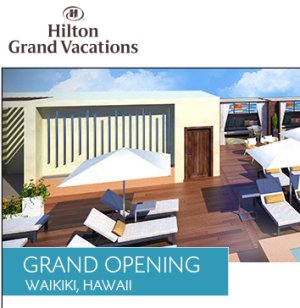 Well, a week passed and I received my eighth email after all this nonsense. I got an email back from another representative apologizing now saying that it can take up to ten days for the emails to stop. She said if that I receive any more emails after November 8th, to contact her. November 8th would make it now 18 days. Either she's bad at math, or simply doesn't want to hear from me until November 8th. I pointed out the discrepancy and heard back from her supervisor explaining that he apologizes for all the incorrect information I've been receiving. He said in reality, it can take up to three weeks to be completely removed from emails, to which I responded that he's in violation of the CAN-SPAM act which says you need to remove people within 10 days after unsubscribing (see #6) and he should fire whoever is handling their email marketing.
What I'd like to know from Hilton is who slept with whom and in what hotel room that got them to buy into an email marketing program that takes three weeks to remove people who unsubscribe from their mailing list.
UPDATE (11/1/13): After publishing this article I forwarded it to the reps at Hilton. I received a response back that the rep had spoken to his supervisor and he assured me that all users are unsubscribed within 10 days, making them complaint with CAN SPAM. He said, "This had been verified and tested." I guess that testing and verification process works as well is their email marketing system because I just received my 10th email now more than 12 days since my first unsubscribe.
Huge business lead for you email marketers
Hey email marketing vendors, I've got a super hot lead for you – Hilton Hotels. Their "unsubscribe" button doesn't work. Prove to them that yours does. It's not going to take much. All you have to do is make it under that three week "unsubscribe" bar, and you're a contender! I'm reaching out to you Marketo, MailChimp, Emma, VerticalResponse, Constant Contact, ExactTarget, iContact, Campaign Monitor, MadMimi, Zoho, and the bazillion other services that have "unsubscribe" buttons that actually do work. Contact Hilton right now and try to win their email marketing business. And if you land the deal, you can send me a commission. Hilton, if an email marketing vendor does solve your three week "unsubscribe" problem, feel free to comp me a room.