For sponsors, trade shows are really expensive, yet hopefully worthwhile, endeavors. Their booths and all the associated costs eventually pay for themselves when companies gather enough qualified leads and new customers, but that doesn't happen easily. With all that competition for eyeballs on expo floors, companies feel compelled to produce flashy and new gimmicks.
Most gimmicks are ignored. A few receive the requisite conference buzz, and then there are a few that explode on impact. Here are a few of our favorite trade show gimmicks that failed, plus one that started off as a failure but succeeded in the end.
Register for a meeting complete with fine dining, champagne, and a prostitute
At trade shows, companies are desperate to get meetings with influencers and potential customers. Instead of offering up free Apple products for a CEO sit down, one Russian company, CBOSS, thought they'd offer up "romantic dinners" with female escorts.
Akin to an enticing late night infomercial to call beautiful lonely women waiting to talk to you, CBOSS posted advertisements of these meetings complete with alluring escorts staring longingly at what would be your "romantic dinner."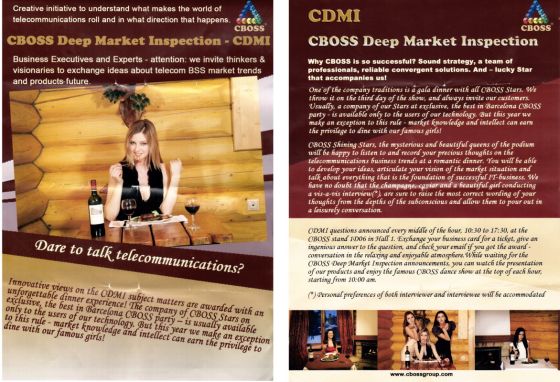 Interested parties could sample your evening's entertainment as the escorts would dance every hour at the event, Mobile World Congress (MWC).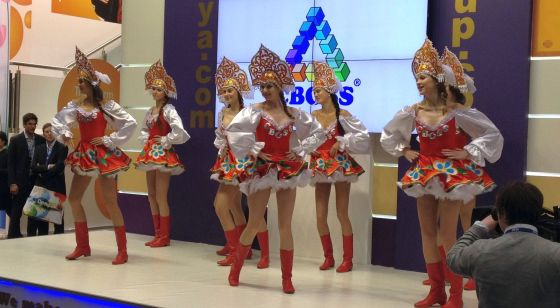 While many women complained of the overt sexist nature of the stunt, The Telegraph reported that no men were complaining. Eventually, MWC decided this behavior ran contrary to their brand and therefore kicked CBOSS out of sponsoring any future MWC events.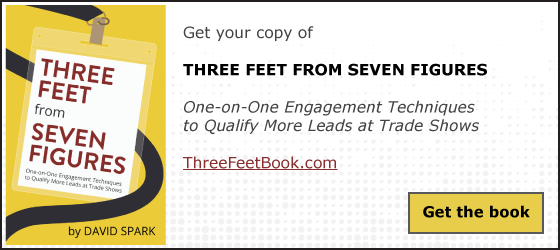 Crowd retaliates when software company fails to follow their own eligibility rules
At the 2008 VMworld conference, FalconStor Software planned to give away a Segway to one lucky attendee who was both present at their booth the time of the drawing and was wearing one of their branded orange t-shirts. A winner was chosen, but he wasn't wearing the company t-shirt. Instead of drawing another name, per the audience's request, FalconStor decided to ignore the crowd and their own rules and gave the Segway away to the non-t-shirt wearing winner. The audience cried foul. They shouted insults, tore off their shirts, threw them back in a big pile in the booth.
Alpine models do the Elaine Benes dance
They're so beautiful. Why would we need to hire a choreographer?
For comparison, here's Elaine Benes' dance from Seinfeld.
Toilet paper giveaway backs up conference toilets
After a little hesitation, John Tatusko, sales director, events and digital, at ICMI, decided to sell a toilet paper sponsorship for his event.
The branded toilet paper was distributed throughout the bathrooms in the conference center. The initial amusement soon turned into a disaster as what appeared to be heavy duty toilet paper started backing up the toilets and flooding the bathrooms, explained Tatusko in his interview on the podcast, Marketing Over Coffee.
The conference managers feared losing all the attendees to the bathrooms in the adjoining hotel. Quickly, the conference staff cleaned up the bathrooms and removed the sponsored toilet paper, replacing it with regulation toilet paper.
The offending rolls were returned to the sponsor's booth where they became the talk of the show. People snapped photos and grabbed a handful as a souvenir.
The toilet paper sponsorship ran the odd course of being somewhat successful, to a tragic failure, and back to being an unwitting success.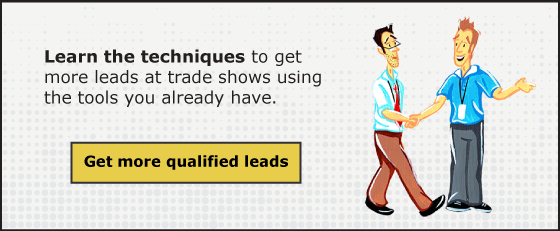 A creative idea that runs afoul with conference policies
The RSA Conference, a big security conference in San Francisco, has very strict rules preventing promotions outside the perimeter of a sponsor's booth. As I understand, without a specific sponsorship agreement, no branding or handing out of flyers can happen in the aisles, hallways, or even for blocks around the convention center.
In 2007, Fortify Software, with its tiny 10' x 10' booth, thought of a creative idea that ran afoul of RSA's rules, with promotions extending far beyond that small space.
The security firm created a land called Hackistan, with the staff and actors dressed up as Russian villagers/hackers who took over Fortify Software. The Russian villagers promoted their stunt in the aisles and outside the conference center handing out flyers.
RSA officials were not happy and warned them of their violations. The warnings didn't stop their plucky efforts.
"Whether they wouldn't play by the rules or weren't willing or able to change their program when warned, Fortify and Hackistan were shut down," said Tatusko. "Maybe the takeaway is know the rules of engagement before spending money on something outside the box."
Here's a fake report Fortify produced with the reporter willingly giving her social security number and her mother's maiden name to one of the members of Hackistan.
Thanks to Shlomo Rabinowitz, John Wall, John Tatusko, Robert Strong, and Arte Merritt for their input on this story.