As much as we hate listicles we still write them (I'm guilty) and we still read them (still guilty). One common listicle technique is to highlight top performers or influencers in a specific industry. It's a social and search gaming technique that I've used to amazing success. Problem is, once an industry expert list is made, the next list will use many of the same names, and then maybe add a few of their own to make it look like they weren't plagiarizing. Some use analytic tools such as Little Bird, but in general most of the "influencers" stay influencers because no one bothers to take the time to dig in and recognize others.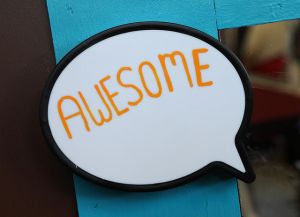 That's why I decided to recognize some people who never make these "expert" lists. To get on this list you had to have done something I personally found memorable. It could be a simple one-time moment, or it could be decades of support. There are a few people who fall into this category that often appear on influencer lists. I decided to leave them off and just recognize the ones who I don't see making "expert" lists. I know I forgot a lot of people, but this is my first list. I guarantee everyone on this list will be surprised to see their name.
In no particular order: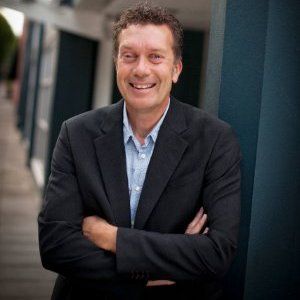 Chris Peterson – When I first started consulting, almost ten years ago, months before I started my business, Spark Media Solutions, Chris offered one extremely instrumental piece of advice. While I was annoyed by the fact I wasn't getting the rate I thought I deserved, Chris told me to not worry about the money, just get stories.
He couldn't have been more right. As soon as I had stories of what I had accomplished my profile and pay jumped dramatically. I reiterate his advice. When starting out do whatever you must to get the stories, even if you have to do it for free.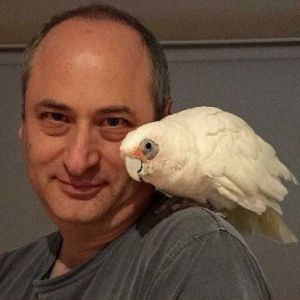 Adam Stock – In general, legal marketers are a little behind the times with their willingness to take on the risk that's necessary with traditional marketing. This is not for the want of legal marketers. The timidness is understandably the nature of the legal industry, and how law firms are structured. It's not easy to get budget approval for experimental marketing. Adam is the most aggressive legal marketers I know. He understood the power of content marketing and convinced the partners at his firm Allen Matkins to follow his lead. Spark Media Solutions is very happy to have been a part of his effort and our work helped his firm win the 2015 Best in Show award at the International Legal Marketing Association Annual Conference.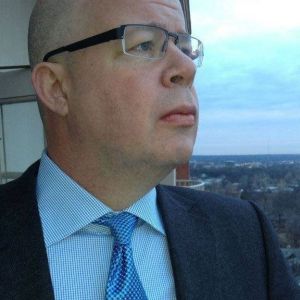 Bill Biggar – Bill is a dear friend who is effusive in his support of me and all his friends. We've known each other for decades and while his ludicrous support can sometimes be over the top, his heart is always in the right place. He's constantly promoting my work and whenever he posts it he always adds a disclaimer, "You must watch/read this NOW!" While I'm not shy about promoting my work, it doesn't hurt to have a guy like Bill around to make you look like you're a self-promotional slacker.
Bill would argue he's not just promoting friends purely out of the goodness in his heart. Instead, his social sharings are a form of connecting his friends' knowledge with each other as he sees much of it as being essential for each other's success.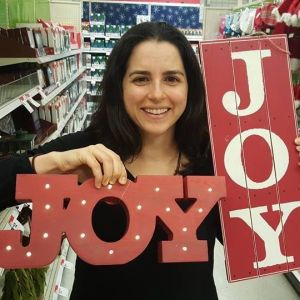 Joy Powers – About five years ago I asked Joy to join my business. I recognized her talents (design, editing, being a perfectionist, putting up with my idiosyncrasies, and business professionalism) would be a good compliment to mine. The best part of Joy is she also happens to be my wife. For more, read "What My Wife and I Lost and Gained Running a Business Together."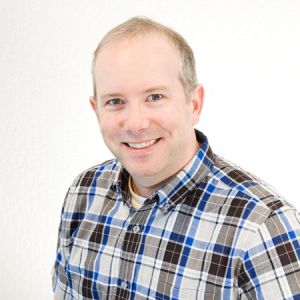 Jeremy Reid – Jeremy is on this list because he did something that you expect everyone to do, but they don't.
Jeremy and I met at a conference. He knew of my firm's work and I knew about his company. I asked Jeremy if he'd be willing to make a warm introduction to someone in his firm who would be interested in our services.
If you network at conferences, you'll meet people who will make lots of promises they never plan on keeping. As soon as they're back in the office, it's as if they never met you or want to hear from you again. I'm shocked how people will network, hand out their business card, and never respond to the person for whom they handed their card.
While Jeremy didn't promise that we would work together, he did promise to make a warm introduction. His first two attempts failed, but he didn't stop until he found someone who landed solidly. It seems like this behavior should be the norm. It's sadly not. Jeremy is a rare exception.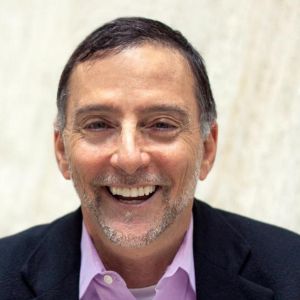 David Burk – David was the inspiration for this list. When David launched The Electron Shop, he wanted to take advantage of the positive momentum one gets when they announce "I'm starting a new business." As he built his business, he smartly announced the smallest accomplishments, such as getting new phone lines. That behavior morphed into him just talking about positive moments he would have with the random people in his life. In general, David is an inspiring entrepreneur and an extremely positive guy.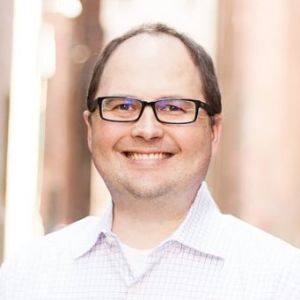 Travis Murdock – A couple years ago Travis and I worked together on a "marketing judo" project that turned a little sideways. We were able to straighten it out because Travis always delivered for the client. I know we all say we do that, but Travis had a way of doing it without complaining at all. In order to get to the point of delivering for the client, most of us might go through a period of "don't they realize that's not the right way" complaining. After we would get that out of our system, we would begrudgingly do what the client wants. Travis approached it differently. Even if he didn't agree with what the client was requesting, he wouldn't argue. He would just find the best solution and deliver on the request.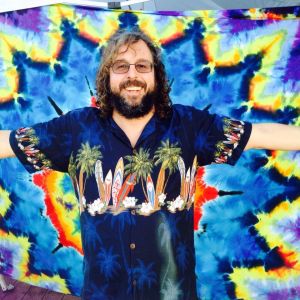 Brian Zisk – There are some people who know that networking is a core part of doing business. In San Francisco, I kept running into Brian and would joke with him that we probably have the same social calendar. The reality is Brian was attending far more networking events that I was. Schmoozing is in his blood and it's paid off as he's the producer of two very successful conferences, The Future of Money and Technology Summit and SF MusicTech.
I attend lots of conferences and I've noticed there are two types of conference organizers. At one extreme there are those organizers who spend all their time on stage, hanging out back stage, or in private meetings with the event's larger sponsors. Those event producers are completely unapproachable. On the other extreme are people like Brian who spend as much time as possible connecting with the attendees and sponsors. The reason you want that type of person running your event is because it's contagious. It permeates the attitudes of everyone who attends his conferences.
Myles Weissleder – Please reread the last paragraph and substitute "Brian" for "Myles." Myles is the producer of SF New Tech, a fun networking event and showcase of startup technologies. Like Brian, Myles is a very approachable event organizer. It not only comes out in how he engages with the crowd during the startup presentations, but it's also evident in his low tech and hyper-friendly email marketing. Myles and I became good friends after I wrote a blog post about how much I liked his event's follow up email.
Steve Hall – Steve has been the easiest and most fun client I've ever had a chance to work with. His eagerness to work with my firm paid off in our desire to please him and his company. Similar to a married couple who finished each other sentences, our Skype meetings would go absurdly smoothly because we were constantly giving each other what we wanted.
What really impressed me about Steve is that he's completely non-vindictive. We had a situation where a vendor I was very close to and introduced Steve to, messed up badly – twice. Instead of just cutting everything off, like most would do, Steve was very understanding and was eager to continue the business relationship. Kudos to the vendor as well who made many offers to amend the situation.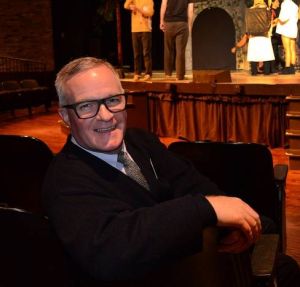 Joe Keefe – When I started out in comedy, I had some success as a stand-up comic, a comedy writer for parody radio networks, and a writer for The Second City in Chicago. That meager success was enough to make me a little cocky, thinking I more or less knew everything about comedy writing. Joe awoken me to the realization that I had plenty more to learn. As the producer of the Second City Communications division, Joe offered up comedy training sessions to the Second City writing staff. I vividly remember a session where he analyzed about 60 seconds of Mel Brooks' original "The Producers" and Monty Python's "Life of Brian." Second by second he was showing the humor in both dialogue and framing that I honestly never paid attention to. After that session my senses were heightened to a lot of new possibilities in comedy, and that so many nuances can be slammed into a scene to make it even funnier. On top of his great comedy insight, Joe is a great guy who managed throngs of comedy performers and writers at Second City who were all vying for his attention. He wasn't dismissive, even to those who were not part of the inner circle. He was always very respectful to everyone.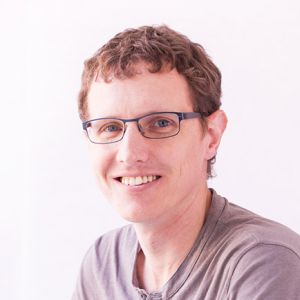 Michael Selvidge – A few years ago Michael, who works in PR, introduced me to a journalist at the San Francisco Chronicle as a good source for a story about social media. I was surprised by the introduction and asked Michael, "You must know tons of people in social media. Why did you recommend me?"
Michael responded, "You're the only social media expert I know who's not a douche, so I sent him your way."
I couldn't be more proud.
I know I left out lots and lots of people. But that gives me an excuse to write another list. What did you think? Did this idea land? Did it get you thinking of the people in your professional life who don't get generic "influencer" credit but should?
Creative Commons photo attribution to Sam Howzit and seanaes.