While conducting an ego search, I stumbled across a comedian/impressionist online by the name of David Sparks who surprisingly looks a lot like and poses like Jerry Seinfeld.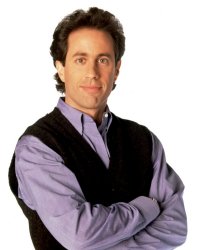 Even though I no longer perform stand up comedy professionally, I thought I'd throw an unrequested and obviously skewed (because it's my site and you're my audience) Last Comic Standing challenge.
Who do you think is funnier?
Is it David Sparks?
Or is it me, David Spark?
You make the call.