I just got back from a geek conclave in Seattle, Washington called Gnomedex where I was shooting videos and reporting for Dice and Dice News. If you're not familiar with Dice, it's the career hub for anything that's tech.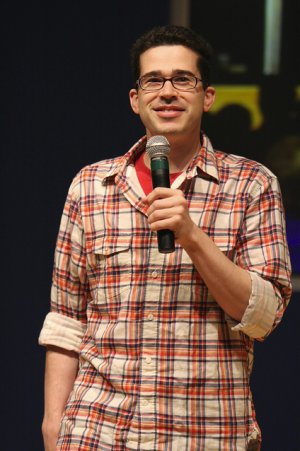 On its tenth year, Gnomedex has been at the forefront at spotting industry trends. As an example, Chris Pirillo, the event's founder and producer showed a slide from the first Gnomedex where Robert Scoble said that we should all start paying attention to Google and Weblogs because they were going to take over the web.
It is because of moments like this that many refer to Gnomedex as "TED light." The conference is considerably smaller, costs a fraction of the price, but still has really interesting speakers. There's no set agenda beforehand, yet Pirillo books Gnomedex to follow a theme. This year's theme was about the power of the individual to do and affect change. There is no need for someone to tell you that you can or can't do something. Technology has enabled the power to create. Here's Chris Pirillo explaining this year's theme for Gnomedex.

And now my rundown of the cool and not-so-cool items from this year's Gnomedex.

Not-so-cool – Gnomedex 10 is the last Gnomedex – Like Cher's final performance, for many years Chris Pirillo has threatened that this year will be the last Gnomedex. But this year he feels pretty emphatic that it will be the last one unless he gets a major media sponsor. It's simply just too much work. He announced it in his opening presentation and when he closed the event.
Cool – Star Tags to rate content within a Tweet – Not Chris Pirillo's idea, but he suggested the use of two character Star Tags to rate what you say in a Twitter post. Simply rate what you're talking about on a scale from *0 to *9. The point is to not rate the tweet, but rate what you're tweeting about (e.g., "Get the veal at that restaurant *8"). By just adding two extra characters you provide additional analysis about your tweet.
Not-so-cool – Presentation notes on an iPhone – Many of the presenters had their presentation notes on their iPhone and it was unbelievably distracting. As they were up there presenting, they kept constantly looking down to their phone. It looked like they were checking their messages during their speech.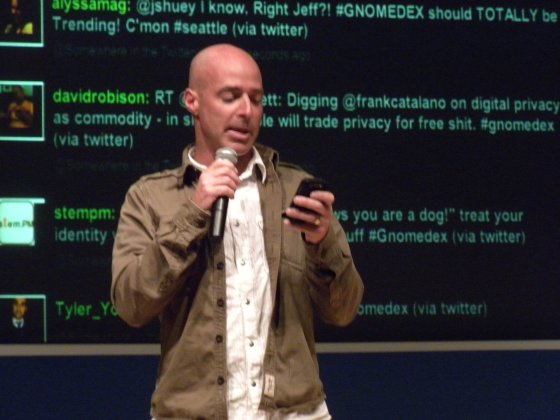 Cool – Creative solutions to avoid censorship – Austin Heap, founder of the Censorship Research Center, creator of the obfuscation software Haystack, and digital distributor of the HBO film "For Neda" told two great tales about evading international censorship. In both cases his success required the use of technology, Twitter, creativity, community, and critical individual support. Heap was emphatic about the human support he received. Connections of connections opened up doors for him that he simply couldn't have accomplished on his own. With all that personal help, he was able to achieve his goals of legally exporting the Haystack program to Iran and getting the "For Neda" film made and distributed over the Internet for free. Here's my interview with Austin talking about those key critical people.
Cool – Prezi – Dynamic presentation tool that lets you tell an animated story with still pictures and text. It has the same type of gravity-like movement that you see on the iPhone. A couple of the presenters used it.
Not-so-cool – Prezi in the future – Like everything, Prezi will soon be overused, will no longer appear unique, and no longer be a cool presentation tool. There was a time we thought PowerPoint was cool. Prezi could be a victim of their own success.
Conference goer? Then check out the article "How to get recognized at your next conference." Read online or register to download the PDF.
Cool – Applause for really geek stuff – There were many comments made throughout the weekend that really hit on everybody's geek funny bone. Here are a few of those moments:
Remembering a very first contact: "I sent an email on Prodigy."
Funniest t-shirt at Gnomedex: "I'm the mayor of YourMom on Foursquare."
The two female founders of Tech Mavens, a site that promotes women in tech, had to remind the attendees that "Tech Mavens is not a dating site."
Scott and Alex Mueller, a couple that chose to move to a remote area of Washington to build a house and live a sustainable life, had a few problems and first moments: "We can't make calls with our iPhone out in the woods, but that's not the iPhone's strong suit anyway." AND "Before we had flush toilets we had Internet access."
Cool – Additional unconference speed round – Chris Pirillo asked people to post ideas (without names) on white sheets as to what they'd like to talk about at the end of the first day of the conference. I did really like the fact that the best ideas won, and not the people connected to the idea. Also, this format for an extra "speed round" unconference worked very well. When you try to turn an entire event into an unconference it falls flat on its face.
Not-so-cool – Providing far too much detail on how you started your business/non-profit – Presenters for Tech Mavens spent too much time pouring over the minutia of how they started their organization. Conversely, they spent little to no time discussing what their organization actually did. I like to hear how people started their business, but the step-by-step minute detail was agonizing. I believe the presenters were just filling up time because they admitted multiple times in the presentation that they hadn't fully baked the goals and objectives of the organization. In the end, no one, not even the presenters knew what their organization did or was going to do.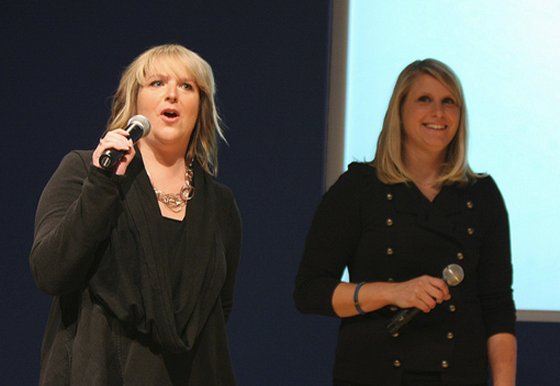 Not-so-cool – Yet another "girl power" presentation – We've been programmed to applaud these types of presentations no matter how redundant they are. And Tech Mavens gave us yet another one. Yes, there are not enough women in tech. Yes, women need more mentors in tech. Yes, women aren't as boastful as men in tech. We've all heard this time and time again. In fact, in Tech Mavens' video presentation one woman admitted that she's attended an endless number of "We need more women in tech" presentations. And this video was produced and presented by yet another "We need more women in tech" organization.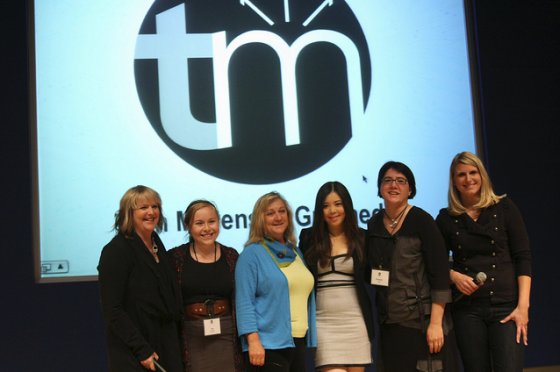 Cool – Finding opportunities in macro trends – Larry Wu is a consumer products developer and current creator of X-Press by SmartCup (Individual disposable press coffees). He gave a great presentation about how to find opportunities by identifying and producing consumer products that satisfy macro trends. I don't know what the macro trends are, but Wu did an excellent job identifying a bunch of them happening right now. Here are his descriptions:
Artisan

– Handcrafted, one-of-a-kind objects, services, and activities that express personal style. Putting your heart into the project for the project and not for the money.

Cultural Fusion

– Examples include Manga comics and Bollywood. Proactive interest in experiencing multiple cultures and new cultural hybrids grounded in popular and consumer culture. Another good example is when people go overseas and they start craving the food of that culture. The international impact of the Internet allows for cultural fusion to happen as well.

Fingerprinting

– Search for and articulation of one's unique identity; Fingerprinting is expressed through an individual's collection of unique passion points. Personalization. It's why Starbucks works.

Health Monitor

– The softer side of wellness is elbowed aside as people turn to science and medicine to answer health issues, from life-threatening to life-enhancing. Every time you see the label "lite," "low-cal," "anti-oxidant," or "low fiber" it's an example of this. The label itself gets consumers thinking about self treatment.

Hyperlife

– Life is a multitasking, multisensory barrage. If you're doing one thing at a time you're probably bored.

Memory Marketing

– Using history as an active resource to take a nostalgic trip through time, recycling the stuff of our collective past. Perfect examples of this is the new Mustang car or the endless number of movies that play off of crappy TV shows (e.g., "Charlie's Angels," "The A-Team").

Merit Badges

– The shift in values to collect experiences rather than things; the recasting of social status from what one has to what one does.

Ready, Set, Go!

– Innovation plus convenience: the seamless combination is the ultimate answer to soothing the roaring demands of the stressed-out.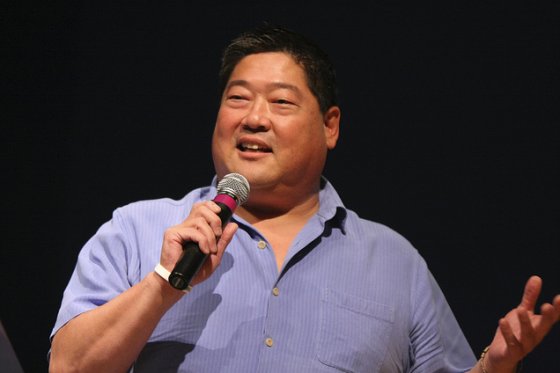 Wu said the first step is to identify the macro trends and then create products that satisfies people's needs and desires using a combination of macro trend behaviors. Combining multiple macro trends will increase your chance for success. People don't need to be doing a behavior beforehand for you to actually start to drive consumer behavior.
Bored with dull conference panel sessions? Read "More Schmooze, Less Snooze: How to Deliver 'The Most Talked About' Conference Session." Read the summary or register to download the PDF.
Not-so-cool – Overuse of the word "revolution" in your presentation – At the beginning of Melissa Pierce's presentation, she used the word "revolution" to describe every single item she was showing. Everything. It got monotonous very quickly, but she wouldn't let up. She just kept on saying everything was a "revolution." Let me suggest two options for improvement. Either pick up a thesaurus or dump the whole beginning of your presentation, because when Pierce finally got around to talking about her film, "Life in Perpetual Beta," and how she made it, then it became "cool."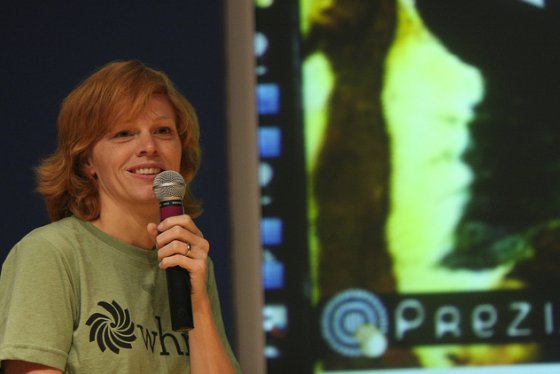 Cool – Crowd sourcing a film project – Two presentations were about the creation of a movie through community support. The first, "Life in Perpetual Beta" was made by Melissa Pierce and it's a documentary about how technology has affected us personally to socialize and create. She completely financed the creation and her travel through call outs to Twitter and donations via her website. She asked people to send $30 and in return she would send the person a t-shirt and put their name in her film.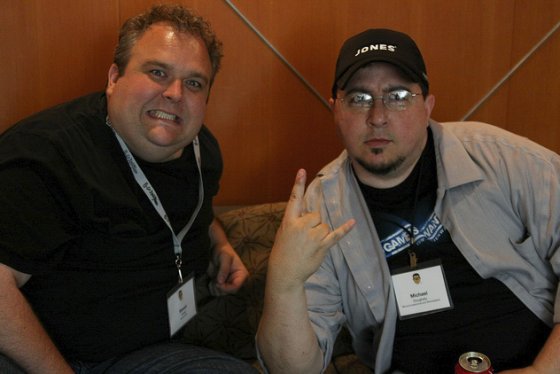 The second film, Browncoats: Redemption is a crowd sourced fan film. Steve Fisher and Mike Dougherty are fans of the sci-fi TV series "Firefly" and its subsequent film "Serenity." They were such fans that they decided to produce a fan film. All it took was a lot of hard work. There were no tricks to it, just a lot of call outs to the community and two years of dedication. In the end, 160 people volunteered on the project. They raised money through donations, and in the end it only cost them $27,000. The film will be available in just a couple of weeks and they're only asking for a $20 donation. In return they'll send you a DVD of their film.
Here's the trailer for the movie.

Here's my interview with the two producers.

Cool – Crowd-sourced computer art – Scott Draves, a software artist that created the Flame algorithm and the Electric Sheep screensaver, talked about how he initiated both of these artistic projects. The screensaver is generated by a hive of connected computers. Everyone who is watching and using the screensaver can influence what everyone else sees. Thousands of computers working together and sharing the results can create something interesting. Shared computer power and shared brain power. Draves likes to think of his "Electric Sheep" as crowd-sourced genetic designers. Draves always gives the "Electric Sheep" credit on the development of the art.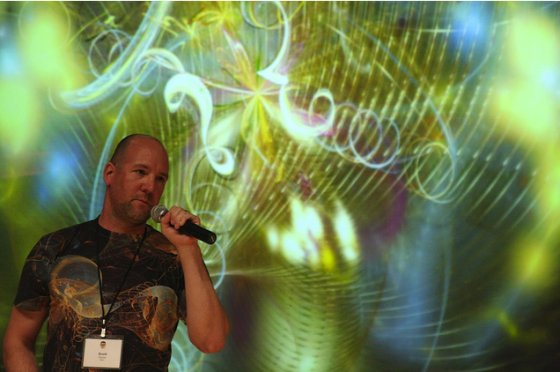 Not-so-cool – Long diatribes in which the goal is to get applause at the end of it – After doing standup comedy for years I've seen this technique done again and again and it always gets applause. Here's how you do it: Talk passionately. Talk really fast. Don't pause. Don't take a breath. Don't give the audience a moment to respond by laughing or applauding. When you're done, you will conclude with a definite end and long pause and the audience will reflexively applaud. I've never seen it fail. Even if you're not funny or clever, audiences have been trained to respond to talking really fast and then returning to normal meter by applauding. If you said the same exact words with deliberate pause and meter, people may laugh or respond along the way, but they will not bust out in applause at the end because you haven't signaled "This is the end of my diatribe." This technique is manipulative and it annoys me to no end. It's used by hack comedians and Violet Blue, host of Open Source Sex, pulled this technique in her presentation.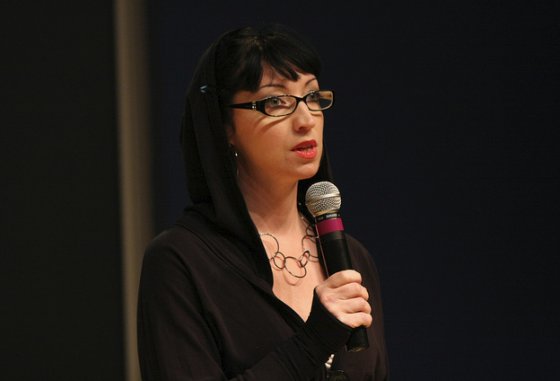 Now to defend Violet Blue. First, she had a very popular presentation even if there was a kind of forced standing ovation at the end (a couple of people stood up and then Chris Pirillo said, "Everybody get up.") I talked with her about the long diatribe technique at the closing party. She claimed that she wasn't aware that she was doing some "technique" and when she does this for her class at SFSU she never gets applause (debunking my "It always works" theory), but then again she admits no one ever applauds in a classroom environment. She only used the technique once though. It doesn't speak to her entire presentation and her. I had a great interview with her earlier. It's just that the manipulative nature of the technique really annoys me. She's smart. She knew what she was doing, even if she didn't identify it as a specific "technique."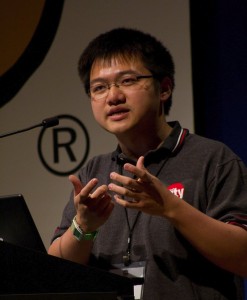 Cool – Social Wargaming – Tim Hwang, producer of ROFLcon, a conference for unexpected Internet celebrities, talked about a social engineering game using social media. Better known as social wargaming, it's a game to get people to participate in completing an action without actually knowing they're part of a game. For example, can you get a piece of content to spread around? Can you identify the agents? Can you identify intentional rather than false social behavior? Most commonly, social wargaming is done over Twitter with real users. While all of this may seem insidious, and it is, it becomes a testing lab, with real subjects, to see what makes you trustworthy online. Can you learn techniques about user behavior and reaction and then program that cause and effect behavior into bots? Not only can you create bots to influence communities, you can also create bots to defend communities. I guess this kind of learning how to manipulate online crowds was more interesting to me than watching someone pull an old real world crowd manipulation technique.
Cool – Tricks to drive viral traffic – The closing presentation was given by Matt Inman, creator of the humor site, The Oatmeal. Inman gave one of the most popular presentations because he truly went through all the tricks and techniques he uses to rank high in search and to linkbait his audience. His advice focuses around finding a word or theme that's a common gripe, or people can relate to, create digestible content, and if you can, talk about memes and current events.
The one thing missing though is not all of us are as funny as Inman. He wrote some really funny how to articles, top ten lists, and quizzes. Some examples include:
Photo credits: (cc) Kenneth Yeung – www.snapfoc.us, Betsy Weber, Randy Stewart