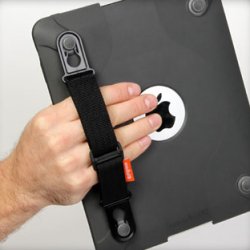 Since everyone screws off on Friday, I thought I'd give you another reason not to do your work. Instead, how about a chance to win a cool prize! I just received a iPad case in the mail from modulR. It's kind of useful and dorky in that it has a hand strap so it doesn't fall out of your hand when using it, and a shoulder strap so you can look like the world's biggest nerd walking down the street.
So I'm giving away a free iPad case and stand from modulR to the person who sends me the funniest tweet from the last week they can find.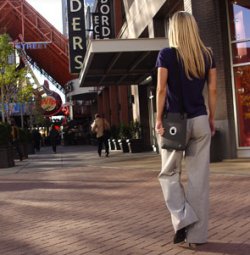 Here's how to enter: Simply copy and paste the funniest tweet you can find from this past week in the comments section of this post. It doesn't have to be your own. Would be great if you could link to the original tweet too. I'm the sole judge of what's the funniest. I'll contact the winner. Deadline is this Sunday, 1/23/11 at midnight Pacific time. Happy hunting, and I hope you win!
CONTEST IS CLOSED: Winner is Diana J. Brodie with her tweet:
"@KindlerAndy: Where does e-trade find these talking babies?" Jeff Dunham's uterus.
Have a prize you want me to give away?
Send me a note via Spark Media Solutions (my business) about the prize you'd like to offer up for a future contest.
Stock photo courtesy of Shutterstock.