We've all had them before. Those requests that cause you to shake your head. What was that person thinking when they sent that? Do they realize how inappropriate it was? Maybe they weren't thinking at all. If they were, they wouldn't have made such a self-serving and insulting request.
Note: I've isolated only those requests made via email, often by people I barely know or don't know at all. Plus, I asked friends to submit their favorites as well.
Would you blog something for me?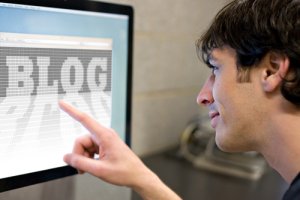 Speaking for myself and others who create content for a living, this is irritating. It's one of those "would you work for me for free" requests. I get the "blog something for me" requests from time to time. Ironically, two years ago I got one from an extremely well known communications company headed by one of the most well known people in social media. For more, please read "Hey PR, bloggers are not tools to be used" and the follow up "UPDATE: Bad PR experience story. PR firm's client is obtuse."
All bloggers and people with social media clout constantly get propositioned for socially-charged digital ink. Instead of asking for free blogging, why not just tell the person about your product, event, or whatever, and let the blogger determine whether or not they want to write about it any format.
We'd like to invite you to a party and do some work for us for free.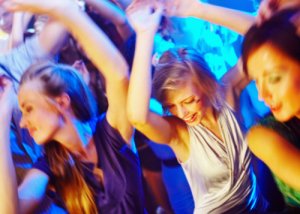 Along the lines of "Would you blog something for me," I received a party invitation to an exclusive VIP party where they asked me to come to the party and report on it. It was idiotic and way off base. I followed up with them to explain what a mistake it was and I never heard back from them. See the full story here: "How NOT to invite a journalist to a VIP event."
I think this entry-level job would be perfect for you.
One friend with 17 years experience in security received an email from a recruiter asking if he'd be interested in a graveyard shift entry level position.
Send an insensitive email like that and you're guaranteed that person will delete all your future emails.
While this example is not representative of the entire recruiting industry, it's one we've all heard before, and it's unfortunately damaging the industry's brand. At last year's Staffing World in Las Vegas many attendees admitted they were suffering from a Rodney Dangerfield complex. They get no respect. When you offer someone a position multiple levels below their seniority, you're wasting their time and insulting them. That recruiter has lost that prospective candidate's trust.
Here's some best practice advice from recruiters at Staffing World.
Would you send me lots of extra photos of your product that I'm considering purchasing on Craigslist?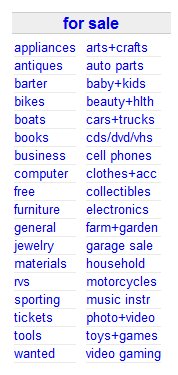 When someone puts something up on Craigslist, they just want to get it out the door as fast as possible. Unless they're selling a high ticket item, they're not going to be like Amazon and bend over backwards for your every request. Assuming the photos are decent, and you're serious about buying, just go and look at the damn item yourself.
Sometimes these requests go beyond appropriate bounds, as does this story from my friend Claire:
"I tried to sell a pair of Christian Louboutin shoes on Craigslist, and two different men emailed me with messages along the lines of: 'I am interested in buying your beautiful designer shoes for my girlfriend, but . . . I'd really like to see what they look like on first . . . could you please take a picture of your foot in the shoe and email it to me?'"
I know your product on Craigslist is priced to sell, but I still want to negotiate.
It doesn't matter how cheap I price something on Craigslist, people still feel the need to bargain me down.
"I see you've got that bookshelf priced at $10. Would you be willing to sell it for $5?"
No.
I know you didn't ask for my judgmental criticism, but here it is in your inbox.
I'm right about everything. I'm sure you feel you're right about everything too. Often though we don't feel the need to tell every stranger via their contact form what's wrong with their website. Here's one person who did.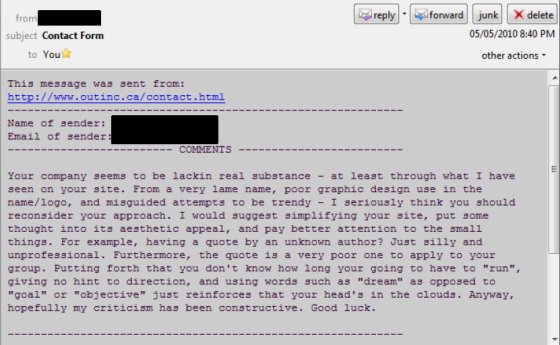 If you accidentally make an insulting request, and you're called out on it, don't go radio silent.
Sometimes we offend people. We don't mean to, but it happens. We all make mistakes.
In some cases the offended party will point out how insulted they were. This can be compassionate, and it can also come off as an attack (e.g. "How dare you ask me that?").
One of the most common responses is no response. The rationale for radio silence is you don't want to add fuel to the fire. If the offended party appears really insulted, then it's sometimes wise to delay a response. But to never respond is foolish. And I've seen this happen time and time again.
Contrary to what you might see on "Curb Your Enthusiasm," most people go out of their way to avoid confrontation and uncomfortable moments. While I know you'd rather forget the situation, in most cases saying "nothing" IS the worst thing you can say. Delay your response if you have to, but ultimately you need to respond if you really did offend.
Do you get annoying requests in your profession?
My dad was a doctor. At parties people would ask him very personal medical questions. He got so fed up with the professional requests that he would just tell them, "Sure, just strip your clothes and I'll examine you now."
Is your profession subject to inappropriate requests? If so, what are they?
Stock photos courtesy of Shutterstock.