Social media-powered contests are extremely powerful for your business in more ways than you know. Not only are they great ways to expose your business to a new audience, but they can deliver a host of business services such as top-notch employees, creative brainstorming, company testimonials, and crowd-sourced content, all for FREE!
For many it seems daunting, but it doesn't have to be for you if you attend my PR Daily webinar:
How to Run a Social Media Contest that Gets Results
Date: Wednesday, April 18, 2012
Time: 3–4:15 p.m. Eastern | 2:00 – 3:15 p.m. Central | 1–2:15 p.m. Mountain | 12–1:15 p.m. Pacific (75 minutes total)
Price: $139. With this coupon code link, only $119. Save $20!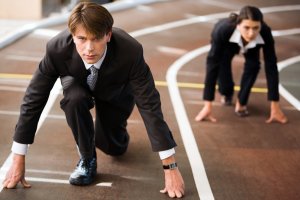 This webinar will show tons of real world examples of contests, explain different styles of contests that serve an actual business function, and ultimately, how to make your contest a success!
The presentation is the result of dozens of interviews with companies and contest experts. I share the experts' best insights with you. No need to reinvent the wheel. Learn from their experience and make it your own.
In this webinar, you'll learn:
How a contest delivers free services such as top-notch employees, marketing, creative brainstorming, company testimonials and crowd-sourced content
More than a dozen examples of contests—the pros and cons of each
How a contest becomes a touch point for audience engagement
The do's and don'ts of running a social media contest, based on true stories and experience
How to decide which contest type and prize will work best for your business
And plenty more.
Click the "Register" button to save $20 on registration.
To get a little taste of what content I'll be providing, you can also register for Spark Notes* (see latest issue) and get a free copy of "20 Tips on Running a Contest Powered by Social Media." Sign up below for the article and newsletter. NOTE: This only gives you the article, it does not register you for the webinar. You need to click the "Register" button above to sign up for and purchase the webinar.
Stock photos of business people on a race track courtesy of Shutterstock.