Press PLAY to listen to the 26 minute episode of "Hacking Media Production."
If crafted well, a well produced research report can be the fodder for a number of eye opening articles and can be of interest to media outlets hoping to reveal the next hottest trend. Retrevo, a search engine specializing in electronics, garnered a lot of fame and success through its Gadgetology reports, written by Andrew Eisner (@aeisner), Retrevo's Director of Content and Community.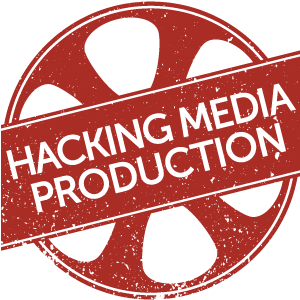 In this episode of the "Hacking Media Production" podcast, Eisner and I talk about what it takes to produce a great research report and then get tons of press to write about it.
Below we have examples of Retrevo's Gadgetology reports and Eisner offers up some tips of what to do/not do when developing a research report. Thanks for listening and please subscribe to our podcast. And if you know anyone who produces content for a living, please let them know about "Hacking Media Production."
Examples of Retrevo's Gadgetology reports
(Includes examples of outlets that picked up the research)
Andrew Eisner's tips for creating a successful research report
Try to time the research report to connect with trending stories.
Look at what's happening with human behavior and see how you can connect it to your core research.
Think of the headline for the story before you conduct your research report.
Don't get tied to that specific headline. If the results swing a different way, make sure you have a contrary headline as well.
You want to come up with something surprising. Don't do research on something we already know.
The study should be able to feed the creation of at least three or four different stories.
Andrew used SurveyMonkey and asked 50 questions of which a handful are demographic questions.
Even though the Retrevo site gets a lot of traffic, the audience is skewed, so they don't rely on it for all their survey entries. To balance the demographics they purchased panels at about $1 a submission.
They needed about 1,000 balanced responses to generate an effective survey.
You need a stats pro to be able to look at the data and make sense of it. Basic cross tabulations won't tell you the whole story.
Make sure you have enough demographic information as that will reveal some interesting results.
Brainstorm the questions with a group, but make sure you edit it down to just 50 total questions.
One of the concerns are all the qualifiers. If someone says yes to a question, what are the variations? Just be careful of how many qualifiers you add.
Let your PR make the journalist look good. They were so successful that the journalists kept requesting more research reports.
Make sure your infographics are visually interesting to the topic at hand beyond just a simple pie chart.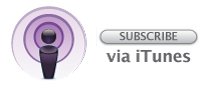 Thanks for supporting the show. Please subscribe to "Hacking Media Production" on iTunes, write a review, check out past episodes, and if you have any friends that make content for a living, please tell them to listen to the "Hacking Media Production" podcast. Thanks.