Due to the smashing success of "How to become an online influencer…The Mashable article" I've spun the series out to be a full-blown 75 minute webinar!
Ragan's PR Daily, the most popular PR newsletter and blog presents:
How to become an online influencer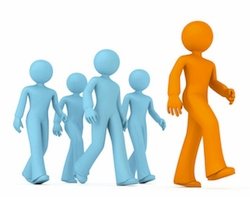 Attracting influencers will hopefully get you noticed. But becoming an influencer has financial benefits.
Influencers are trusted and respected.
Become an influencer and
you can and will raise your rates.
It takes work, but you can become an online influencer and a leader in your industry.
Join me for this PR Daily webinar and learn how to:
Use techniques to become an online influencer
Produce great content quickly
Blog when you have no time to blog
Find your voice and brand as an influencer
Use topical news and industry memes to get discovered
Interview key industry influencers
Be interviewed by other influential people
Engage your audience in the right place at the right time
Create special experiences for your audience—let them participate and share
Become a source of knowledge, a trendsetter, and a leader to your peers. Just because you're in communications, you don't have to be pushing someone else's agenda. Push your own.
WHEN: Thursday, May 19th at 12pm-1:15pm Pacific (2-3:15pm Central, 3-4:15pm Eastern)
Normally, to get all this information you'd either have to pay at least $800 plus travel costs to attend a conference to hear this presentation or at least $2,500 in consulting fees. But I've been working really hard to distill all this information into just a 75 minute presentation. Compared to getting this information any other way, this is a bargain.
COST: $119 (that's a $20 savings over the regular price).

Register now for the webinar.
Stock photo credit to Shutterstock.