I am completely dependent on Internet connectivity. Without it, I would have no business and I wouldn't be able to use the services I need to run my business. For six years, I've been building my brand journalism business, Spark Media Solutions. In that process, I've been slowly moving away from non-cloud to cloud based solutions for a host of different reasons such as easy access to information wherever I am, backup, upgradeless software, and lower cost. This is the list of tools I use. Some of them I don't use in their cloud form, but  they have a cloud option. I'm always looking for other suggestions, so please add your recommendations in the comments below.
Unless I mention the price, assume the product is free or at least the level I'm using it at is free.
1. EchoSign – Get contracts signed fast

When an event producer told me he got all his sponsorship contracts signed within 24 hours using EchoSign, I was sold. It's often not the money preventing people from signing the contract, but rather the need to print out the contract, sign it, scan it, and then email it back to you (nobody uses faxes anymore). With EchoSign the recipient receives an email to digitally sign the document. They're not required to sign up for EchoSign. After signature you receive the document, digitally sign it yourself and then a fully signed copy of the document is sent out to all participants. The service is free for five signatures a month. On those months I need more than five signatures I'm more than happy to pay the $15/month fee and then cancel to go back to the free service. Their competitor DocuSign is another good option.
2. OneNote Online – Organize ALL of your notes and more importantly, access them quickly

I'm a huge fan of Microsoft OneNote. It is truly the best program for note taking. If you're using Word documents, Google Docs, or even Evernote for notetaking, you're missing out on OneNote's main feature which is speed. Every time you take a note you shouldn't have to search for a document and open a document, or start a new document, name the document, and save the document. All of those steps are eliminated with OneNote. When you open OneNote, you have access to all your notes instantly. The organization is super fast through tabs and folders allowing you to easily jumping from one notepad to another. And if you ever have that moment of "I remember speaking to someone about that once" you can search for it across all your notebooks.
I currently use the desktop version of OneNote, but the online version along with a slew of other cloud-based Office applications are all available at $6 per month per user.
3. Basecamp – A glorified "to do" list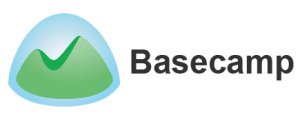 I'm definitely not using this project management tool to its fullest, and honestly I really just use it as a glorified to do list, but still I couldn't operate the business without it. I use it to assign projects and also keep in line all the items I have to do. If you simply just have a list of items that tell you what to do next and when, you'll waste a lot less time trying to figure out what you should do. I spend $24 a month for this project management tool. I'm not that satisfied with this service so if you have a recommendation of another good project management tool, I'm all ears.
4. CrashPlan – Backup everything to the cloud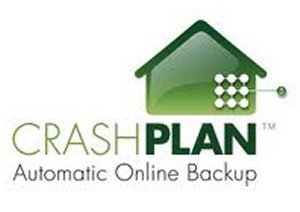 I have always had backups of my data, and had some stuff in the cloud, but not everything. I have well over 400 gigabytes of data and CrashPlan backs up all my data into the cloud, as well as versions of my documents. The cost is about $5 per month and it's definitely worth it because they not only backup all the data, but they also backup multiple versions of your data which comes in incredibly handy if you accidentally overwrite a file which is exactly what I did. Luckily, I was able to search on CrashPlan for an earlier version (there were about four to choose from) and I got my document back in its original form. If you ever happen to see CrashPlan at a conference, say hello and ask if they have any free product codes which usually amount to a free year's worth of service. It's a smart move by CrashPlan because the cost to exit is far too high and simply not worth it. As long as there are no hiccups, they pretty much have me for life.
5. Google Sites – Wiki to maintain company information and strategies

If you create any type of company documentation, get it out of Word documents and put it into a wiki. If you have information that needs to be shared, yet constantly updated, a wiki is definitely the way to go. We keep basic information such as what's our conference call number, but we also have many of our procedures in there as well. We produce a ton of content, and process is key for developing content. I try to document as many processes as possible in our company wiki.
6. Google Drive – Collaborate on documents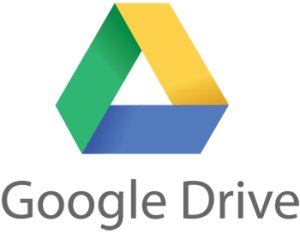 I'm not a fan of using Google Docs for all types of documents, but if I've got a document that I'm sharing with a client or constantly updating with others, it's a must use tool. I also really like the ability to work on a document collaboratively in real time. This is especially effective when I'm working on spreadsheets with clients.
7. DropBox/SugarSync – Backup, share, and access documents via all devices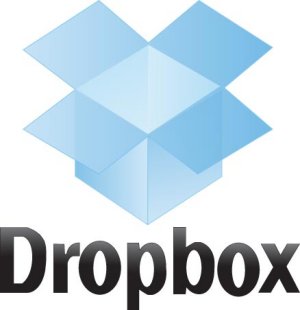 Most of us are already using these tools. I save all my active documents in a DropBox or SugarSync folder. I have multiple times forgotten my computer yet needed access to a specific file. Using these tools I can access my files through my phone, iPad, or somebody else's computer. At larger companies, many employees are circumventing the company's security standards and using these tools thus forcing many organizations to build security around these behaviors.
8. Mailchimp – Manage newsletter mailings

There are tons of mass mail tools out there and I've used about four of them already. While not the cheapest, I've happily settled on Mailchimp. If you're just starting your mailing list, Mailchimp would be a great place to start since they give you free mass mailing for up to 2,000 subscribers.
9. WordPress (Thesis) – Run and design my blog and website
I don't need to sell you on WordPress, but maybe if you're still searching for a theme to run your blog, you probably want to consider Thesis. It is the most malleable theme while also being completely optimized for search. We're in the middle of rebuilding our business site with WordPress and Thesis. WordPress is free, but Thesis pricing starts at $87.
10. Libsyn – Host my podcast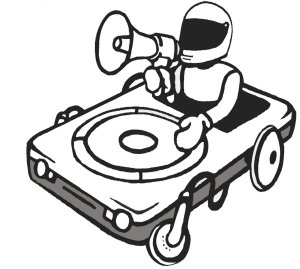 Yes, you can host gigabytes upon gigabytes of video online for free, but you have to pay to host audio files. I use Libsyn which starts at just $5 per month to host my brand new podcast "Hacking Media Production" (subscribe via iTunes). There are some free options, but if you're hosting your own podcast, you'll want a tool you can easily manage the files and see statistics.
11. Tripit – Travel management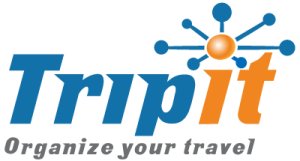 I travel a ton for business and I had heard people going on and on about Tripit and I honestly didn't understand what everyone was excited about. That's until I actually used it. It's awesome. It simply takes all the information from your various travel reservation emails (e.g. airline ticket, hotel reservation, car rental reservation) and it parses it out by time in a super easy to read and editable travel itinerary.
12. Delicious – Social bookmarking

Ever have a situation where you find a great service or article and think to yourself, "Oh, I know that would be useful to me sometime, but not now." The problem is you stress yourself on how to bookmark it and categorize it. Don't be saving sites like this to your browser. Instead use a social bookmarking tool such as Delicious. When you come upon a site that you want to save, simply click on the "Save on Delicious" button on your toolbar and a dialog box will pop up asking you to "tag" the site. This is important because if you put it into a folder you won't remember which folder you put it into. Multiple tags allow you to search for the site through a variety of topics. If someone has previously saved the site on Delicious you'll get a series of recommended tags. Might be best just to select them all.
13. SlideShare – Showcase my public presentations

We rely on developing content for ourselves and our clients to build our industry brand. We publish a lot of our content online, but we also speak at conferences and trade shows. If you can't hire a camera crew to shoot you every time you speak, then I highly suggest you produce a Slidecast which is your presentation synced to your audio. It plays like an online video, but the viewer can manually jump forward or back. Most people use Slideshare to just post their slides when the audience demands, "Will you be posting these slides online?" This sadly gives you far less than half the story. For those of us who don't type every word we say onto the presentation, you need to hear what the presenter has to say.
14. Disqus – Blog comments with social hooks

The default commenting system that WordPress offers is anemic. Disqus is far more powerful as it allows for threaded comments, editing, and social presence identification which allows commenters avoid the tiresome habit of always having to enter in your name, email address, and website. The social account sign in allows users to share their comments via their social networks. Disqus also doesn't require users to fill out a CAPTCHA to determine if they're really human. Another option is to use Facebook Comments or Intense Debate.
15. RoboForm – Store all my user accounts and passwords

If you're not currently using a password management program, start using one today. It will be absolutely the best investment you will ever make. You simply remember one master password and it hides all your other passwords. I have hundreds of accounts with passwords for myself and all my clients. Remembering them all is an impossibility. Storing them in Word documents or using the same password is not secure. If you don't use a password management tool, you're probably running into the issue where you're constantly typing in different usernames and passwords trying to determine which combination you used for this site. That's a monstrous waste of time. Save yourself a ton of time by using a password management tool. I use the portable version of Roboform that saves the data on a USB drive, but they also have a version for the cloud for only $10 per year. Another popular option for Mac users is 1Password.
16. MOG – Music to play while I'm working

Sometimes I need silence when I'm working, but often I don't and I like to listen to music and not necessarily what's in my collection. The music options here or on other subscription sites are endless. Free music services with commercials and limitations are a pain. I pay $5 a month for MOG and it's worth it.
What tools do you recommend?
I definitely plan on growing this list as these tools have been integral with our company's growth. For example, I also plan on using Zoho CRM (Disclaimer: a client of Spark Media Solutions) for customer relationship management. We're currently using Outlook Business Contact Manager and it's a complete disaster of a product.
Creative Commons photo attribution to zharth.