Interview with Cameron Rambert. (Time 25 min.)

Thanks for listening and please subscribe to our podcast. If you're already a regular subscriber, please also write a review. And if you know anyone who produces content for a living, please let them know about "Hacking Media Production."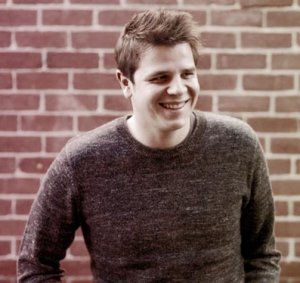 Cameron Rambert (@cameronrambert) is the Director of Business Development for The Studio Dreams, a company that specializes in online contests. Rambert's philosophy for contests is "Keep it simple, useful, and immediately actionable." He provided us with some great advice on how to run a contest that solicits free content and advice from your audience.
Tips on generating content from an online contest
The content you get depends on the type of contest you run – There are two different types of contests, games of skill and games of chance. Skill-based contests ask people to submit some form of content, such as an essay, video, or photo. A game of chance can also solicit content if you make the user fill out a survey which then enters them into a random drawing. That statistics from the survey data can then be compiled into some useful content.
Words or less – This is a popular format of a skill-based contest where you ask your audience a question, such as in 50 words or less how would you solve this problem or how would you improve this product? This is great for product research for the content can be turned into blog posts.
Essays and opinion pieces – These can easily be made into blog posts.
Instagram popular and easy for photo contests – There are two ways to do this. You can either put a link to the Instagram page, now that there's a desktop version of Instagram, or far easier is to require all photos to include a specific contest hashtag.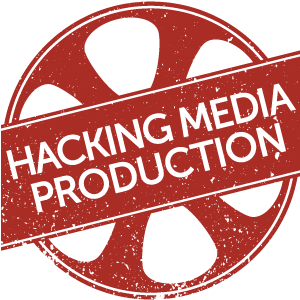 Facebook has rules on contests – According to Cambert, the only way you can currently enter a competition is with a Facebook "check in" or clicking the "Like" button. You can't let people enter a contest by posting a photo on a wall or commenting on a photo. As a workaround, you can get a third party tool that has a Facebook application installed on your fan page. That acts as a buffer and takes the liability away from Facebook. Cambert's company has such an application called ShuttleHQ and listeners of this podcast and readers of this blog who enter "davidspark" as the coupon code can get one free online competition.
Make sure you have a contest administrator layer – Larger companies are far more risk averse and are concerned as to what content contestants will publish publicly. If you're bringing in photos via a hashtag, have a middle platform that gives you some administrative control over the photos before you publish them to your site. You don't want them to go out directly without some control. You can get very easily burned as The Studio Dreams experienced when they ran a contest for the post office. Since that negative experience, they always have administrative control on their content-based contests.
Emotion-based contest work best – If you give contestants a chance to express themselves, that's often all they need to participate. The prize may not be a motivating factor.
Gadgets are hot prizes – Surprise surprise Apple products do really well as prizes.
Think mobile microsite for video submissions – Give people an opportunity to shoot and upload videos from their mobile phone.
Business development through research – Many contests are simply designed to generate research data or to determine what production or business development move to make.
Conjuring the perfect storm of variables – Even with all the experience Rambert has producing contests, for each contest he struggles trying to find the right combination of the right question to ask, how long the contest should be, and what prize to give away.
Do A/B testing – To see which question works best, Rambert's team will send out the same competition multiple times but vary the question. If they see one competition is doing better, they'll push all their marketing and promotion towards the competition that's working. They have to make it clear in the rules that those entering may be part of multiple variances of the competition, but that they're all part of a greater competition for which they're being judged on their answer, not the question being asked.
Take advantage of competition sites – In Australia, Rambert takes advantage of the competition sites such as Prizeflow, Competitions Guide, Competitions, and Lottos
Don't make your competition too long – For videos and photos, 3-5 weeks is usually good, said Rambert. For "words or less" contests, 2-4 weeks is best.
Pay Per Click (PPC) advertising on Facebook works – Contests have a very high click through rate on social networks with PPC advertising. Getting people to "Like" something because they'll be entered into a contest is that little extra nudge most people need to actually click that "Like" button.
Special offer to launch your own free contest
The Studio Dreams is offering listeners to this podcast one free contest via their service, ShuttleHQ. Simply enter "davidspark" as the coupon code and you get one free contest to run through their service.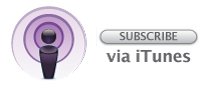 Connect with Cameron Rambert and "Hacking Media Production"
For more of Cameron Rambert's advice on contesting, please check out his blog, Play for Growth, and read a few of his favorite articles:
I have a couple of really popular articles on contests that you also might find useful:
Thanks for supporting the show. Please subscribe to "Hacking Media Production" on iTunes, write a review, check out past episodes, and if you have any friends that make content for a living, please tell them to listen to the "Hacking Media Production" podcast. Thanks.
Stock photo of "Enter to Win" key courtesy of Bigstock Photo.