Interview with Bobbie Johnson (Time 29 min) on launching a very high quality investigative journalism magazine, MATTER,  that only publishes one story a month.
UPDATE: The morning we published this interview, long-form content platform Medium, founded by Twitter co-founder Ev Williams acquired the online magazine, MATTER. Read story here.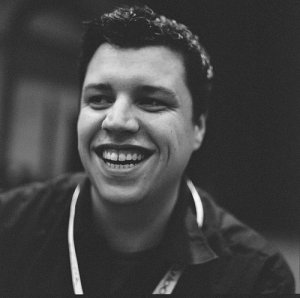 Bobbie Johnson (@bobbiejohnson) is the co-founder of Matter (@readmatter), a brand new online investigative journalism magazine that produces one long (5,000+ words) well-researched article every month and sells it for $.99. To see if there was an audience for this new model of journalism, Johnson and his co-founder Jim Giles ran a Kickstarter campaign to gauge interest. They were hugely successful by raising their goal of $50,000 in just 36 hours and ultimately raising $140,000 at the end of the campaign.
Johnson spoke with me about his current and future vision for the editorial and business model of MATTER.
Building an Online Magazine with One Great Article Every Month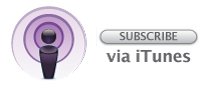 Test idea via Kickstarter: The startup fundraising site was a great tool to see if their project had any legs. It was also a great way to build their subscriber base from day one. All 2,500 Kickstarter sponsors automatically became subscribers to the magazine.
Produce a video to sell your idea: Johnson and Giles worked very hard on the video that acted as their plea for the Kickstarter campaign. In fact, they had to make two videos as they were unhappy with the first version. They made an emotional plea for to heighten the quality of online journalism.
Take advantage of friends in popular places: Johnson is friendly with Cory Doctorow of Boing Boing and also Alexis Ohanian of redit. By telling them their idea and getting the social media love from both of their sites, MATTER's Kickstarter campaign got a fantastic initial boost. Although when Johnson looked back at the stats, they got love from lots of different places.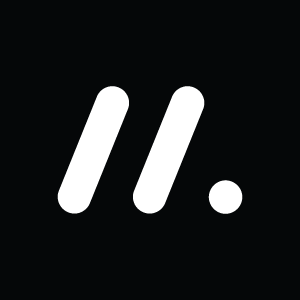 Apply the iTunes model of $.99 singles: Through the success of Kindle Singles (short form publications that sell for about $.99) Johnson saw there was a business model. He likened it to the purchase of a magazine which may have three or four large pieces in every issue. If you were to sell each article separately it would cost about $1 each just like iTunes was doing selling single tracks off of an album.
Look for multiple sources of revenue: MATTER sells their articles via Amazon and their website. They also sell subscriptions, and they have a loose model for advertising which currently is just corporate sponsors they gathered through their Kickstarter campaign.
Collaborative editorial process with readers: They have multiple ways readers can get involved with the design of the magazine. Subscribers get to participate in an online chat with the author of the article or they can suggest an article for an upcoming issue. They have a sourcing mechanism that allows the best ideas to percolate to the top. Plus they have a peer review board when articles are in development.
Editorial liaison to the readers: Part of the reader collaboration has been the introduction of the editorial copilot, a subscriber who gets to sit in on editorial meetings and provide input. The copilot then reports back to the rest of the community as to what's going on with the upcoming issue.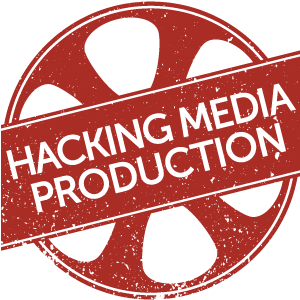 Lean production:  Giles and Johnson are pretty much running the entire operation of MATTER. For each issue, they hire one writer and one story editor.
Push issues to the Kindle: Like magazines get pushed to your iPad in the iTunes magazine stand, MATTER automatically pushes the next issue to subscribers' Kindles. The model works great for Johnson and Giles as Amazon doesn't get a slice of the subscriber money. For those paying $.99 per issue, Amazon takes a cut. Pre-paid subscriptions are more attractive for everyone involved except Amazon.
Write evergreen stories that become industry staples: They don't let time pressures dictate the release of stories. One of their editorial mandates is to let their piece be the definitive piece on that given subject for at least five years.
Publicity across multiple issues, not just the current issue: Since their stories don't have a short shelf life they can publicize back issues. They've had a lot of success with broad print magazines, such as The Atlantic, writing abstracts of their pieces, plus  they've presented authors and story subject experts as speakers for events and conferences.
Pay wall puts more value on the content: While charging for the content can limit social media sharing, charging for the content makes people care about the content more and as a result they'll consume it before consuming free content. I agree as the few items of media I pay for I actually listen to, read, or watch before I consume any of my free content.
Experimenting with limited social sharing: For people who pay for an article, they're playing around with a tool that will let the reader share the article in its entirety with ten of their friends. Or they could share the article for free for just a small period of time.
Offer audio versions of the stories: Subscribers get audio versions of the story for free. You can't actually buy them individually. It's a subscriber-only bonus.
Here's the video that told their story in their Kickstarter campaign.
Connect with "Hacking Media Production"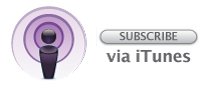 Thanks for supporting the show. Please subscribe to "Hacking Media Production" on iTunes, write a review, check out past episodes, and if you have any friends that make content for a living, please tell them to listen to the "Hacking Media Production" podcast. Thanks.