There are tons of "How To" articles out there that purport to teach you how to produce a great video, or provide the "secret" to great videos. It's foolish to believe you could actually read an article about how to create a great video and then actually do it. The reality is the only way you can create great videos is by doing it over and over again.
Video's learning process if filled with good mistakes and bad mistakes. A good mistake is shooting a video of your friend that has bad sound. A bad mistake is shooting a video for your client that has bad sound.
What follows is a step-by-step guide on how to train yourself to create great videos and only make good mistakes.
STEP 1: Start by using what you've already got
One of the dumbest mistakes you can make when you're learning to shoot videos is to first buy a ton of equipment. When you're starting out, you have no idea what you actually need. Instead of purchasing a lot of equipment at the start, just start shooting with whatever you've got. If you got a non-tape-based home video camera or even your mobile phone, begin with that.
STEP 2: Shoot home movies
The first videos you produce will suck. It's unavoidable. Everyone's first videos stink because you simply won't know what you need to shoot and therefore not have the right materials to tell your story when you edit the video.
Imagine if you were to write an article and you couldn't use the words "if," "you," and "this." It would be pretty difficult to write. You'd have to make a lot of odd substitutions and the resultant article would be very awkward to read.
The shots you take are the words of your story. If you go out on a shoot and don't take all the right shots, then you won't have all the words to tell your story. First time video producers don't shoot enough of the right words, and inevitably shoot a lot of the wrong words or more commonly the same word over and over again.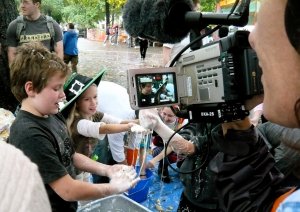 For first time producers, home movies are a great training ground. A home movie has a known audience (your family) and are zero risk because no matter what you create your audience will love it. Plus, your audience will want to keep whatever you produce forever.
This is exactly what I did to teach myself how to produce video. My very first videos were home movies of my nephew and nieces. As I kept shooting and producing, they got progressively better. Besides noting the obvious changing ages of the children in the videos, you can tell which ones are my first videos (they have star wipes) and which ones were my later ones (they don't have star wipes).
STEP 3: Learn how to edit, even if you won't eventually do it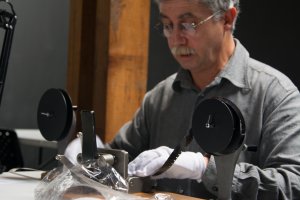 Even though I never became a great video editor, I knew it was important that I understood how to edit video so I knew what was important to shoot when I was out in the field.
The Internet is filled with amazing online training tools. I taught myself with the Total Training series, but I also highly recommend Lynda.com which has tons of great training videos. I would also recommend reading everything Walter Murch writes. He's a legendary sound and film editor and does a fantastic job explaining complicated theories of editing.
Even if you won't ultimately be the one editing your videos, as is the case with me, you need to understand what's possible. Also, there will be times you'll want to edit very simple videos yourself.
STEP 4: Don't bother teaching yourself unless you have a project
I have made this mistake multiple times teaching myself Photoshop, Illustrator, and InDesign. I go through the training and just teach myself using the provided training files thinking that will be enough to retain the information. It's not. If I don't apply it to a very specific project I'm working immediately, it goes in one ear and out the next. Your first project should be a home movie.
STEP 5: Buy good lights and audio equipment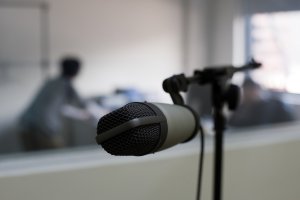 After you produce your first videos you'll have an idea what type of equipment you'll need. Don't start with buying a camera. Start with purchasing lighting and good audio equipment. If I have lighting and good audio, I can produce a better video with a cell phone than someone without decent audio and lighting but a really expensive camera.
STEP 6: Now buy a camera
Determine what your needs are. For example, while I love DSLRs for their beautiful film-like quality, I don't use them to shoot my man-on-the-street videos mostly because I need equipment that can operate very quickly and have phenomenal sound.
STEP 7: Learn how to use every feature of your camera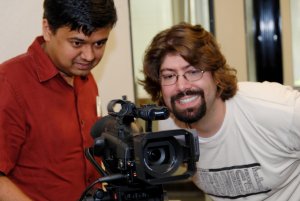 Most of us don't know how to use every feature of Microsoft Word. That's OK because rarely are we out in the field with your laptop and under pressure to complete a mail merge right now.
That's not the case with video shooting. Conditions change all the time and you need to be able set your camera to those changing conditions at a moment's notice. Pull out your manual and go through every single feature on the camera. Run test recordings and take a look at each different recording in your video editor.
STEP 8: Repeat training
You only learn through repetition. I didn't learn how to use Adobe Premiere the first time I went through the video training. I learned it the second time I went through it. Give yourself time to go through the training, work on your home movies, and then come back and do the training again. If you follow that path, I guarantee you'll learn how to create great videos.
Creative Commons photo attribution to wmrice, jasoneppink, Rei Ayanami en Tokyotres, @yakobusan Jakob Montrasio ???, and tychay.