This month marks a major milestone for my B2B content marketing firm, Spark Media Solutions.
We're TEN YEARS OLD!
Except for maintaining a full functioning circulatory system, there's very little in my life I've been doing consistently for ten years straight. Though to tell you the truth, the business has hardly remained consistent over the past ten years. In order to survive the business has been forced to evolve many times. What follows is a look back at why I started the business, the dips we've had (we've had plenty), how we've overcome them, the current issues we're dealing with, and what we're looking forward to in the future.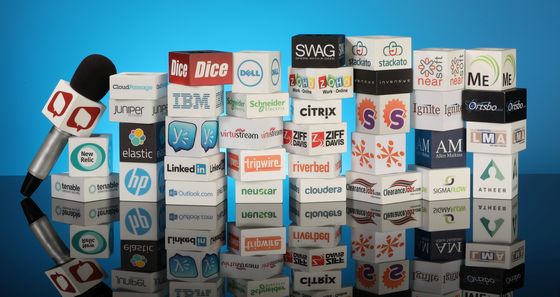 Read on, especially if you're looking to start a content marketing agency yourself. It would have been awesome if I had read someone else's 10-year journey.
STEP 1: Frustration
Eleven years ago, I was working at the now defunct ad agency, Publicis Dialog. It was one of those good news/bad news stories. I got to work at a cool San Francisco ad agency, but their main service was direct mail. Outside of supermarket circulars, it was probably the least glamorous form of advertising.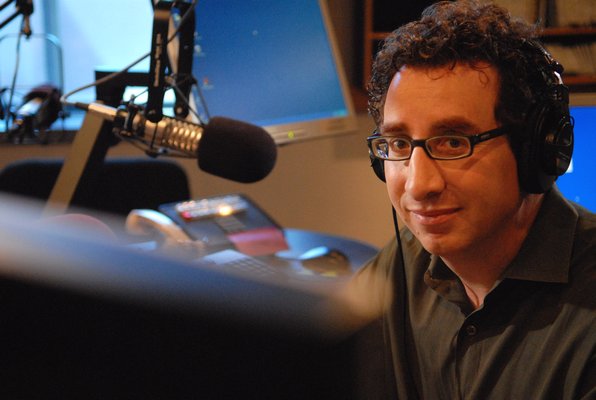 Luckily, I got a cool job. I launched the firm's new media division. Unfortunately though, since direct mail was always the primary sell, any "new" media offering was sold only as an "add on." It seemed an unwise sales strategy given that direct mail was dying and digital was growing dramatically. While the agency kept pushing direct mail solutions, I witnessed the rise of corporate blogging, podcasting, and video. Any attempt I made to sell these digital services ended up in a very long sales cycle. Our clients kept talking about wanting to be "innovative," yet kept dragging their heals unless they could first see validation, often in the Wall Street Journal, of another company being successful with our strategy. For example, in the time it took for a hole in the ground in my neighborhood to turn into a three-story building (one year), we negotiated, debated, and eventually convinced Sprint to let us produce and publish their first podcast, which was abandoned after less than a dozen episodes.
What I learned: If no one's listening, you're not going to win with "I told you so." Just get out.
STEP 2: Why pitch when you can tell your own story?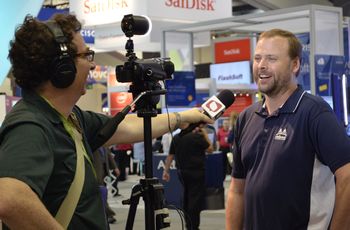 Independent of my work at the ad agency, I was also moonlighting as a tech journalist, writing case study stories for eWEEK magazine. I received a steady stream of pitches from PR firms. Many were great stories I would have been happy to write, but I only could take on one or two assignments a month. I remember thinking, "Why do they keep pitching me? Why don't they just tell their own story?"
For most, that wasn't even a consideration. Pitching journalists is just not how things were done. There is a chain of command: Company X hires PR firm Y, who harasses hundreds of journalists Z until one or more agrees to mention Company X. It was a massive gamble, and it took a lot of effort often to get little or no results. With the rise of online publishing, I felt there was a better alternative that didn't require playing games of chance. Let the source tell the story.
What I learned: There's a market in helping others be their own media.
STEP 3: Seeing the moment your business is about to take off
In 2006, I quit Publicis Dialog (the company folded shortly after) and started Spark Media Solutions the following year as an alternative to the traditional PR solution of begging for press. Simply be your own media and tell your own stories. Years later, PR firms would come around and offer the same service.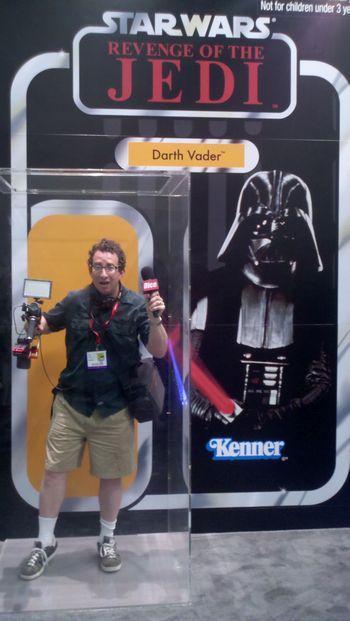 To build our firm's name I had to prove that the "content marketing" formula had value. Unlike today, most organizations weren't on board with content marketing and were sold more on the value of online advertising. I had to prove the content marketing model and be my own media. That meant doing a lot of work for free or low cost, just to "get the stories." This technique I learned from the former CEO of Publicis Dialog, Chris Peterson, who went on to start and sell another ad agency.
I desperately tried to build my brand. I blogged, guest blogged, had a regular radio spot ("Spark Minute" a daily tech news segment on ClearChannel news stations), appeared on podcasts, TV, and made many public speaking appearances. All of that work didn't generate a dime. But it turned out to be some fantastic publicity. Colleagues started describing my "yet to take off" business as being very successful. At the time, "floundering" would have been a better description. It didn't matter. That perception of success was enough for others to feel comfortable hiring us.
What I learned: If people start talking about you being successful, even if you're not, don't stop them. Get ready. Business is about to take off.
STEP 4: Spark Media Solutions becomes a family business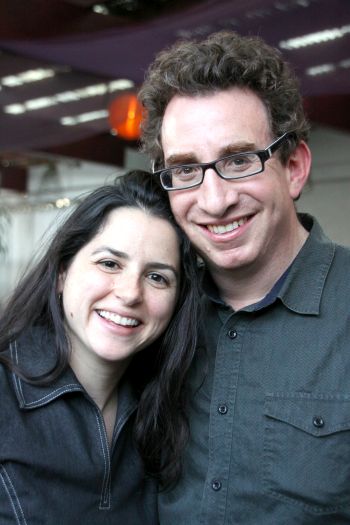 Four years in, business was booming and my wife Joy and I had the birth of our first son. After maternity leave my wife went back to work only to discover her employer had cut her hours and her salary dramatically. Instead of fighting what was a potentially illegal labor practice, I encouraged her to quit and join my business. Joy is incredibly professional. She corrects all of my mistakes (a job in itself) and has complimentary talents I don't have, most notably she's a designer and a web developer.
What WE learned: If couples are going to go into business together, set ground rules. We agreed early on that if it didn't work out she would just quit. Our marriage and family were far more important. For more, read "What My Wife and I Lost and Gained Running a Business Together."
STEP 5: Lots and lots of education about "content marketing"
In our first six years, the term "content marketing" had yet to become pervasive. Most organizations didn't know what it was, didn't understand the value, and were skittish about investing any money that didn't deliver a guaranteed audience like advertising. Honestly, I never liked  the term as it gave the sense that you were pulling a fast one over your audience.
"Here's some content you'll like, but without you realizing it, I'm marketing to you."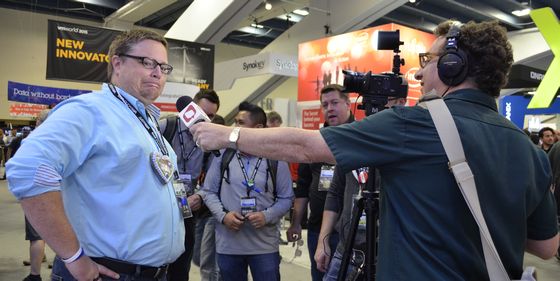 I believe all content is a form of content marketing. You read a novel. You like it, therefore you're inclined to purchase another book by the same author. I always preferred to use the term "custom publishing," which has been around for decades, or "brand journalism" as it clearly defines what we do. But "content marketing" is a term everyone now understands so that's what we use, and people get it immediately. But that wasn't always the case.
What we learned: In our first six years, education on the value of content marketing was a critical part of the sales cycle. Back in the day, I would often cite AAA's paper maps and tour books as great examples of custom publishing. Today, we still educate, but only on specific solutions, not the grand value of content marketing.
STEP 6: Companies finally understand the value of content marketing, and that's a problem
At the end of 2012 my business had a real shake up. Revenue dipped dramatically. It came as a surprise, but when I paused for a moment to look at what had happened, I saw that all throughout the year my current and past clients had begun hiring content marketing directors and internal content marketing teams. It was awesome that they finally understood the value of content and wanted to invest money in it, but I now had a new problem. They were bringing content marketing efforts and their content marketing budget, in house.
What we learned: Get ahead of industry shifts. If it's easy to start bringing a needed service in house, that's exactly what will happen.
STEP 7: The critical shift from content services to content products
To compete with the in-house staff and other agencies, we started to productize, which meant we were no longer selling generic content services, but rather specific content products. Our clients could actually point to a product and say, "I want that," rather than having this amorphous conversation about blog posts, images, and video. That greatly helped our competitive differentiation and dramatically facilitated the sales cycle.
What we learned: Even when it comes to selling content, people like to see and touch the product. Tangibility greatly eases the sales cycle.
STEP 8: Be the "content marketing" guinea pig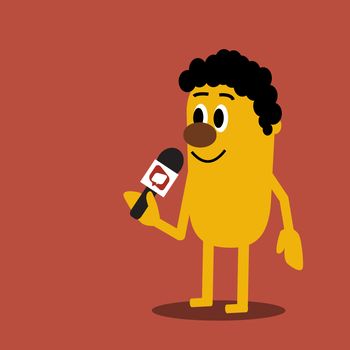 Content products have lots of nuances. To learn what they are, and to avoid them in the future, you need to experiment…a lot.
Experimentation requires turning ourselves into the proverbial guinea pig. It can be scary and uncomfortable, but it is far scarier if that content product's maiden voyage is with a client.
What we learned: When you experiment on yourself, you can take far more chances and happily make mistakes where there is little to no risk.
STEP 9: Confidently show both success and failure
Once we put a content product through the ringer, we presented it to our clients, explaining the benefits and the potential pitfalls. While we can show how to succeed in search, social visibility, thought leadership, influencer relations, and lead generation, we're not a black box where you put money in and a perfect solution comes out. Successful content marketing requires cooperation between the creator of the content, the one hosting the content (usually the client), the audience, and the participants in the content. Nurturing those relationships, especially with your audience and the content participants, is critical.
What we learned: Get the client on board early on what it takes to be successful. In the contract, make the client's responsibilities clear. While we spell this out, and warn them appropriately, they don't always follow through, and that can reflect negatively on our work.
STEP 10: Build industry relations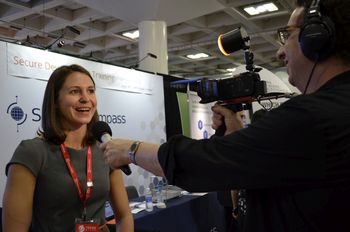 Much of our work requires us to seek out and interview industry thought leaders. We reach out to experts in IT, information security, web and mobile development, cloud technology, and startups. Similar to how a PR firm may have relations in a specific industry, we must cultivate relations with industry experts as well. This nurturing requires a steady process of following up with everyone, especially when we asked them to participate in a content project and yet don't include them in the final piece. That's happens a lot and it's just the nature of creating content. Especially when we don't include them, we make it very clear that we greatly appreciate them participating and that we will reach out to them again. A few people get upset, but overwhelmingly most understand.
What we learned: Respect and appreciation of all participants is critical if you ever want that person to participate again in the future.
STEP 11: Produce for multiple channels at once
One philosophy we latched onto early was the concept of "single effort, multiple units of content." The effort of getting a key interview or attending a specific event is often the biggest hurdle to getting the content you want. Now that we've achieved this specific goal, how can we capitalize on it? How much can we create and how can we modify it for different platforms?
If it's a high profile event we'll create dozens of videos, associated images, blog posts, a summary "highlight" video, pull-quotes, meme images, tweets, and then we'll post all that content across multiple social networks making sure that we've formatted the content appropriately for each platform.
What we've learned: Never create just one content unit. Unless you're throwing a ton of ad dollars at it, the chances of it taking off is slim. It's far too risky. Amortize cost and increase the potential for success by creating multiple content units from a single effort/event. Media entities don't become famous from one piece of content, they become famous for ongoing content.
CONCLUSION: Evolve or die
If we were still doing the same thing we were doing five years ago we wouldn't be in business today. We have no choice but to always up our game in both product quality and content. While the work we did five years ago may have looked spectacular at the time, by today's standards it looks amateurish. If we're going to keep repeating our success, we must evolve. That means we need to do more experimenting with different content formats and reach out to even more influencers.