This interview is part of a series "Making Money from Podcasting" (read summary "9 Successful Techniques for Making Money from Podcasting") where I interview podcasters who are actually generating revenue from their podcasts. There are many techniques, and here's one person's tale of how they're making money from podcasting.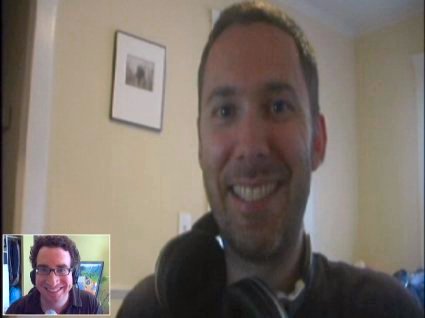 Partial show for free – full show paid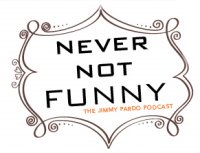 Matt Belknap is the co-host and producer of the "Never Not Funny" podcast starring comedian Jimmy Pardo. The show is an interview show where Pardo and Belknap invite comedians in to talk about whatever, and it's very funny.
I knew Jimmy Pardo back in Chicago when I was doing stand up comedy and I was a big fan of his then, and I'm a big fan of the Never Not Funny podcast as well. What I'm really impressed with is their business model which is to offer the first 20 minutes of their program for free and then if you like the show and want to hear more (the full 90 minute show), you need to pay to subscribe ($19.99 for a season of 26 episodes on audio, $24.99 for a full season of 26 episodes on video). The model has proven very successful as Belknap estimates that 35% of their total audience has converted to paid subscribers. That's a number that's grown from about 20-25 percent, said Belknap.
Interview (Time: 12:20)

Audio clip: Adobe Flash Player (version 9 or above) is required to play this audio clip. Download the latest version here. You also need to have JavaScript enabled in your browser.
But they didn't always charge. When they started, Belknap and Pardo produced 100 shows for free just to grow their audience. Once they had their audience, they made the switch to the partial show free or full show paid model. Not only are they generating revenue from subscribers, but audiences are coming to see Pardo's stand up afterhearing him on the podcast, plus the podcast got an amazing gig on "The Tonight Show with Conan O'Brien." Listen to the show to hear the story.
More episodes of "Making Money from Podcasting"