A couple of weeks ago I attended the RSA conference in San Francisco. It's a huge conference on IT security and I covered the event blogging and shooting video for my new client, Tripwire. They're a log management company that also offers file integrity services.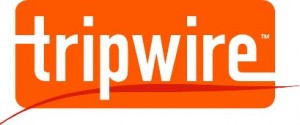 What makes Tripwire's product so unique as compared to other log management companies is that they sync log events with changes made on your network. Having that synced clarity to changes is extremely valuable as log files by themselves can spit out a mountain of erroneous information. You'll learn more watching the videos, especially with the staff from Tripwire.
Please peruse the articles and videos. In total, I produced 35 articles of which 27 include videos.
Here's a summary of all my coverage of the event: