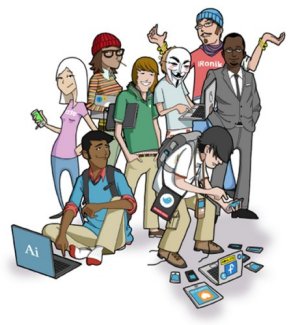 Here's some of my coverage of SocialDevCamp Chicago 2011, where I was reporting for Dice. For more coverage and job news, check out Dice News.
The highlight at this year's SocialDevCamp was a 36 hour developer hackathon, sponsored by Dice. I followed the entire event from beginning to end, needled the contestants on their lack of sleep and was ultimately impressed with what they delivered. Watch this short nine minute video as it summarizes the entire 36 hour event.
Photo courtesy of Robert Martinez. Photo of dice at the end of video courtesy of Tom Tran.