Here's a short rundown of all the companies that showcased at SFMusicTech's new technologies showcase. For more, read my coverage of this session at last year's conference.

Tracks.by – Claim they're the most viral way to grow a band through Facebook. The product was created from what they learned promoting Lil Wayne on Facebook. They successfully grew Lil Wayne's fanbase from 1 million to 30 million "Likes" on Facebook. Some elements in Tracks.by that help:
Identify your top fans by including a "love" button. Those who "love" the musician can get an email any time a new track is released.
Each piece of content gets its own page meaning people can "like" each piece of content and share it with their network.
They admit they currently have no business model. They're just focused on creating the most viral product possible.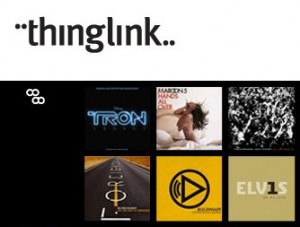 ThingLink – Insert a band's content inside an image. The images are shareable on social networks and embeddable on any website or blog. Claims engagement on the images ranges from 6 to 53 percent. For the show, they announced ecommerce tags in the images.
Digitalmusic.org – Created by the National Association of Recording Merchandisers (NARM), it's the online home for the digital music business. They're trying to solve common problems in the industry such as distribution and archiving standards.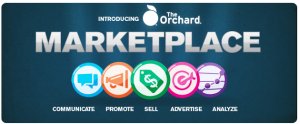 The Orchard – Distribute client's content to online stores and social network sites. Their client base is about 20 percent of the music that's on iTunes. At the show they announced the marketplace which is a collection of apps for their client base, to help sales and marketing of music. For developers, utilize The Orchard's API and their clients can use your app to pull in their assets. Examples include a digital press kit and a tool to optimize your site for mobile music distribution.
Rock Prodigy – This is the real version of Guitar Hero, which only simulates playing the guitar. If you really want to learn how to play the guitar and play a game, Rock Prodigy steps you through the process by playing just a few notes, then a few more, until you're playing all the notes of the song, all while scoring points along the way. Difference is you're actually playing a real guitar rather than a toy guitar. Like Guitar Hero they have access to downloadable licensed music, so you can be playing "Sweet Home Alabama" with Rock Prodigy. Currently just an iOS app that's $.99 app in the iTunes app store.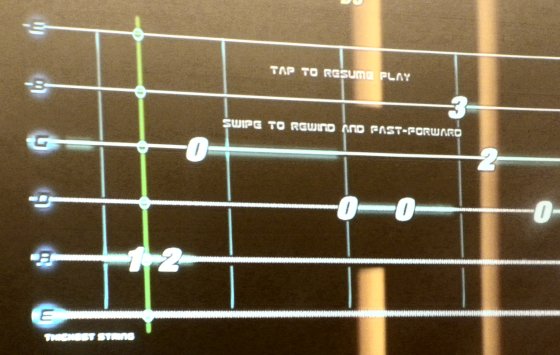 GET IT Mobile – A platform to get and share mobile applications. Platform includes website buttons and widgets, landing pages, Facebook tabs and apps, Smart Links, QR Codes, and SMS keywords. Elements are autogenerated. Just makes the development of additional features much easier.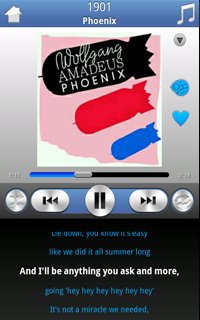 MusicAlly Pro – Music archiving and production tool. Designed to help you deal with the editing and reviewing process. Everything's stored in the cloud and versions are saved by sessions. Uploading is done automatically so you always know you're listening to the latest version.
TuneWiki – Lyrics made mobile and social. Can see where other people in the world are playing the song you're listening to right now. Lyrics scroll alongside with the song as you're listening to it on your mobile device. Can share lyrics out with a message via any platform. Allows to open up a conversation around lyrics.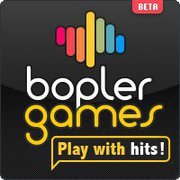 Bopler Games – An .MXP4 application. An artist or music fan can add their favorite song to any game. For example, you can play "Breakout" as the blocks thump to the beat of the music. Free to play and they make money selling digital assets to upgrade play.
Headliner.fm – Tries to solve the promotion part of an individual band's music business by sharing your music through other artists. That mean you can get access to other bands' fans if they recommend your music. Their big announcement is they are now partnered with Soundcloud.
Rexly -Adds a social layer to your music player on your iPhone, both passive and active.  Core social feature is a feed of the music your friends are listening to right now. One of the most popular features is the ability to hide music that's your guilty pleasure or maybe music your kid listens to that you don't want the world to know you like.
Plus Music – Google Chrome extension that finds MP3s across the web. Type a band name and it'll pull up the music. It also allows you to right click a band name you find anywhere around the web and it will instantly play music from that band.