Whether in your personal or professional life, you will never win the comparison game. There is always someone younger, smarter, wealthier, more successful, more well known, happier, and/or more attractive than you. Yet at the same time, those supposedly "better" people and businesses have failures. Such is the case with Brad Pitt and Angelina Jolie. Their perfectness of beauty, success, talent, and philanthropy became something of a joke. And up until now, we probably all thought they were much happier than us because they had all those things. But as we have seen in today's reporting, Jolie filed for divorce. I'm sure you've seen friends with supposedly perfect marriages end. Often it has been said, and certainly said to me when my first marriage ended, "But you looked like the perfect couple." What you project to the public and what actually happens behind closed doors can be two very different things, especially when you're a public figure or a company, public or private.
We used to live in a time where we thought certain companies couldn't fail, or if they did fail it would be damaging to the public and the industry. The PR-trumped up belief that "nobody got fired for buying IBM" fed into professionals' desires to take the "safe route" as it would eliminate "fear, uncertainty, and doubt" or FUD. While that phrase may have worked at a time, it doesn't anymore.
Back in 2010, U.S. News and World Report asked, "Name a leading company today that was just as dominant 25 years ago." It's not easy. They cited big companies such as Microsoft, Dell, and Yahoo. And there were more drastic examples, such as Eastman Kodak and Blockbuster, companies whose business model essentially vanished because of the change in technology. It's extremely difficult, even when successful, to stay relevant.
While my business, Spark Media Solutions, is not nearly the size of those companies, I am still chronically concerned with being relevant. In our 9+ years in business, we've had to adapt. Fortunately, we've never had to do something severe as a "pivot," but we were forced to redefine our product offering due to a combination of competition, expectations, and companies bringing content marketing resources in house.
With the years that they've been together, Brad and Angelia seemed perfect in every way. Yet even before this divorce announcement, they had a recent professional failure with their recent film "By the Sea" only grossing $538,460 domestically. They will have to adapt personally and professionally. How will they redefine themselves?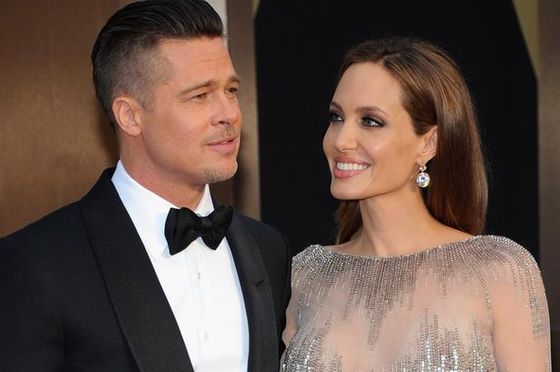 Even what appears to be perfect can eventually fail. What are the market pressures happening that could drastically affect your business model? Back in 2012 we saw some serious changes in the marketing and content marketing landscape that caused us to affect our business model. We were doing well, but we had to adapt to the changing landscape.
By the end of 2012, all of our clients and former clients had a content marketing person or possibly an entire content marketing team. Prior to 2012, none of our clients were doing any content marketing or brand journalism in house. Now they're all doing it. That meant we couldn't just sell generic "custom publishing services." Before 2012, we could, but now that budget had shifted to new employees. We had to make our offering unique, and something our clients couldn't do themselves easily. Also, we started productizing our offering, meaning we had repeatable content products that were repeatable and successful on a consistent basis.
Even if things are going well now, what signs do you see in terms of hiring practices, industry movement, and/or technology that could severely affect how you're presenting your business today? You don't want a situation like Brangelina.
"What happened? You seemed like the perfect company."