Just before my appearance on Cranky Geeks today, I sat down with former MTV VJ, podcasting pioneer, and President of Mevio, Adam Curry, to be the last interview in my 15-interview "Making Money from Podcasting" series (read summary "9 Successful Techniques for Making Money from Podcasting"). Mevio is a podcasting network that sells advertising against its programming. Cranky Geeks is now being shot at the Mevio studios and Adam Curry was my co-guest on the show today. Here's my interview with Adam Curry (full HD version here).

Motivate your audience
Curry said Mevio's production model was based on the short form and low cost production model of MTV. He took the concept of clips and shows and created an advertising franchise. Curry quickly realized that the traditional CPM (cost per thousand) model can't work in podcasting because it's hard to get enough M to make enough C. Only thirty percent of Mevio's money is via CPM-based advertising. Most of their revenue is generated through podcast producers motivating their audience.
I suggested to Curry that what he was selling was CPA (cost per action) advertising which is the process of getting people to perform a certain measurable task and then getting paid every time they do. The most common technique to measure audience engagement and action for an advertiser is to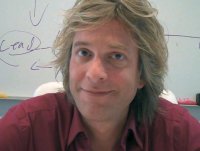 offer up a show-specific coupon code. The hope is the viewer will be enticed to buy the product, and if so, they'll use the podcast's promotional code. When they do, the podcaster gets paid.
Advertisers love CPA because it means they only pay for advertising when it's actually working. Ad buyers don't have to worry if an ad is actually being run or not. All they need to do is see the results. Heck, podcasters don't even need to even run the ad if they want. They could simply tell all their friends via social media (e.g. Twitter, Facebook) or via their mailing list, as Curry suggested. One podcaster I spoke to, Kevin Kastner of Alaska HDTV used to be on the Mevio network (read and listen to the interview), didn't like this technique because it allows an advertiser to have free access to their audience. It also puts the onus on the podcast producer to motivate his audience so he/she can get paid. But, as Curry said, who knows their audience better than the producer?
Curry negated my suggestion that the rest of his non-CPM advertising operated under the CPA model. To him, the model was about the producer knowing his/her audience the best and they're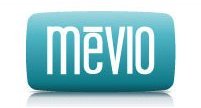 the ones who would best be able to motivate their audience to use their sponsor's product. The example Curry gave is of a knitting show where the producer really knows how to talk to that audience. Eventually, people who are watching the show will inevitably need to rent a car. Who better to speak to that audience about getting them to rent the car than the producer, said Curry. If the producer can convince their audience to rent a car, and it's proven by using the show specific coupon code, then they can get paid.
Mevio splits all its revenue 50/50 with podcasters. They currently have 15,000 shows in their network. Many of the podcasters are making "beer money" or less than $1,000 a year, said Curry. The second category of podcasters make $1,000 to $10,000 a year, and the last category are podcasters making $10,000+ a year. Those podcasters are known as Mevio's super producers, which currently number 400 members and will grow to 700 by the end of this year, said Curry. More astonishing is that three podcasters right now, said Curry, will make between $500,000 to $1,000,000 by the end of this year. Curry loves those podcasters because if they make $500,000 so does he.
More episodes of "Making Money from Podcasting"