I have a four-year-old son who doesn't understand the concept of commercial television. Honestly, I don't know if he understands the concept of television with programming. Chances are he'll never experience it and will never need to know what it is.
Why can't I watch my show now?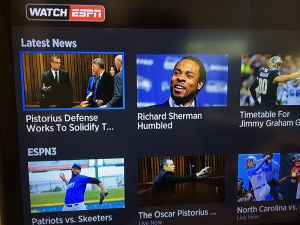 The only thing my son understands is that there are various screens in our house (TV, iPad, computer, mobile phone) and he wants to watch videos on them. The idea that something isn't available right now and you have to wait until a certain time on a certain day to watch it has never been explained to him. I don't think he's ever watched live programming. For sports, I usually start recording and watching on slight time delay. When I fast forward he asks me what I'm doing. I explain I'm zipping through commercials, but he's never seen them so he doesn't know why I'm zipping through anything.
{ 0 comments }