When my wife and I moved into our new home close to three years ago, I said, "Let's plan on learning one new recipe every week, so we'll have an arsenal of new meals." It was a great idea, and it would have been awesome if we had actually done it. We didn't. And that's the problem with "great" advice. We recognize the value in it, and how powerful it would be if we actually did it, yet we simply ignore it because we're happy with the processes we have in place that don't take nearly the same amount of effort. I'm really good at microwaving, and making pasta and sandwiches.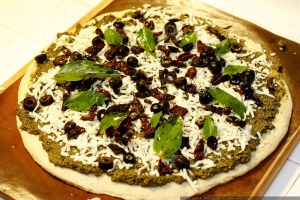 Here's the big secret about the work I and other social media "pundits" do. We offer up advice we often don't follow ourselves. Coming up with advice is so easy and cheap. Heck, I hear it all the time, I read it all the time, and I write about it all the time. But actually applying all this advice would take 12 lifetimes. It's far easier for me to simply tell my faceless readers and my clients to do the work.
What follows is some advice that I think is excellent, some stuff I've advised others to do, and for which I do sparingly for my own business. For each I will admit to how much I do or don't do myself.
This post began as an effort to write about innovative social media marketing tactics after being inspired by the answers on the Quora question, "What's your best social media marketing tip?" As I started writing I realized that yes, this is all great advice, but heck who is actually going to do any of it. Am I? Sometimes I do. Read on.
{ 2 comments }