There are a few concepts about how we'll capitalize on new technology that have essentially become part of our lexicon. These were purely just concepts that we accepted as truth, yet they were backed by no metrics or evidence of success.
For interactive commerce: While watching an episode of "Friends," you'll see Jennifer Aniston's sweater, click on it, and then buy it. That NEVER happened. And more importantly, no one ever wanted that to happen.
For location-aware commerce: You'll walk down the street, pass a Starbucks, and your phone will buzz offering $1 off a latte. Again, that also NEVER happened, and more importantly if it did ever happen it would only happen once because it would be a monstrous intrusion and the person would remove that service from their phone.
For blogger relations: We'll first create a piece of content. Then we'll reach out to bloggers and ask them to repost it. Many of them will repost it because they're bloggers and they're looking for content to repost. It'll go viral. This doesn't happen because bloggers are not idiots. They don't fall for simplistic marketing ploys which are everything but trying to form a relationship with the blogger.
By now, most PR people know that what was sold to us as "traditional blogger relations" simply doesn't work. Yet, some haven't clued in as evidenced by today's email:
Hi David,

Hope you're well. I have a video that I think your readers are really going to like. It's a rap video from the guy who did the whole foods parking lot song and one of the guys from workaholics. I wanted to send it out to you (and a couple of other bloggers we like) so you could check it out and post it before we reach out to everyone.

Here's the link: [Link removed]

Let me know what you think, and if you decide to post it I can send over more information like press releases, stills or whatever you need.

Thanks,
[Name removed]
Let's dissect this email
Who is this? I don't know who this person is. She doesn't introduce herself.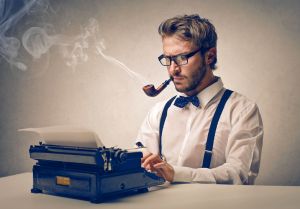 Why is this person I don't know trying to be my friend? She begins by saying, "Hope you're well." Why is she pretending to know me when we don't know each other? This tactic of "faux" personalization drives me nuts. For more, read "The Obnoxious Trend of Faux Friendliness in Mass Mails."
Why didn't she actually introduce herself first to me rather than making her first communication to me a request for me to do something for her? If we met at a party would she walk up to me and say, "Hi David, hope you're doing well. Would you post this video we produced for our client?" No one would do that in real life so why does she think it's OK to do via email?
If she doesn't know me, how does she know my readers? She says my readers are really going to like this video. If she spent the time to get to know my readers she'd spend the time to get to know me first wouldn't you? In reality, I rarely repost videos that aren't our own. Therefore she doesn't know my blog at all.
There are typos in the email! She doesn't capitalize "Whole Foods" or "Workaholics."
She pulls a "Tom Sawyer" move that I should be honored to get this email before everyone else: I'm part of an exclusive group that gets to repost this completely inappropriate video for my blog. I should be honored, shouldn't I? BTW, it's obvious they've already heavily distributed it through advertising because the video had more than 39,000 views, a dozen "Likes," and 5 comments. Where exactly is the "special treatment" and why should I be honored?
The video is a pure 100% sales piece: I'm not showing the video here because I don't want to implicate those involved, but this video is offensively 100% a sales piece that is masked as a minimally silly rap video. This piece was obviously not written by comedians but sales and marketing (or at least heavily edited by sales and marketing) because their "message" is hammered all throughout.
This is a "spray and pray" technique: If she sends this supposedly "exclusive" email out to a bunch of bloggers, by sheer numbers, some of them are going to say yes. She can then go back to her client and let them know it was a huge success because they got a handful of bloggers to repost the video.
If bloggers are smart enough to write a blog, they're smart enough to see through your pathetic "blogger relations" effort
I used to receive these types of "would you post something for us" requests all the time. Thankfully they've slowed down dramatically. Bloggers are actually smart people building their personal and company brand. We're not tools to be used. Stop treating us like that. Influencer and blogger relations is about making an effort valuable for the blogger/influencer first, and you second. Also, everything needs to be done above board, that you're not trying to pull the wool over anyone's eyes. My business, Spark Media Solutions, takes the tactic of not asking influencers to push your content, but rather making them part of the content so they want to push it. We refer to it as PR 180. For more, read Increase Your Visibility by Pulling a PR 180°.
For a really dramatic case of an offensive blogger relations effort, read this two-part article:
Stock photos courtesy of Bigstock Photo.